Chelsea defender Laura Bassett says the next England manager needs time
Laura Bassett insists the first few months will be a crucial settling period for the next England Women's manager
By Dev Trehan
Last Updated: 04/12/13 4:32pm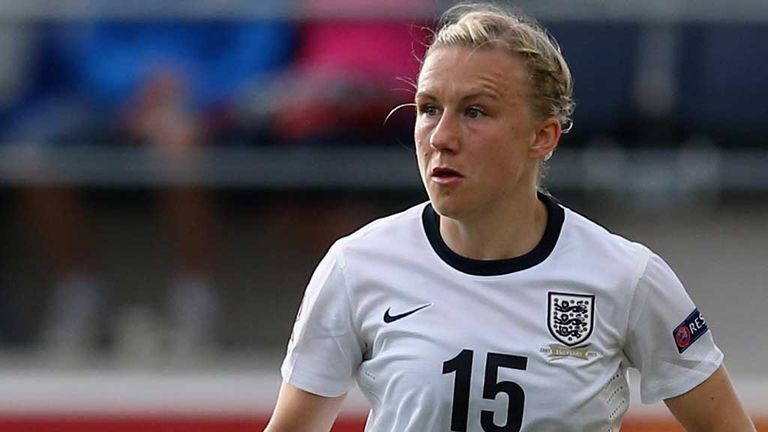 Powell was relieved of her position in August after 15 years in charge following a poor showing at this summer's European Championships where England exited the competition at the group stage.
And Bassett, who helped Chelsea reach the final of the International Women's Club Championships with a 3-2 victory over Sydney on her debut on Wednesday, revealed that although the players are unaware of the identity of Powell's successor, the new manager must be given time to adapt.
"We've got quite a few World Cup qualifiers next year so I think the next couple of months is about settling in under a new manager or whoever officially gets announced," Bassett told skysports.com.
"We don't actually know as players (the identity of the new manager), but I think a decision will be made by the FA in December.
"It's all up in the air at the moment because there are two jobs available - the England manager and Head of Women's Elite Development, so we just have to sit tight and wait for that to get released.
"But we've got a busy hectic year with qualifiers so I think there will be an important couple of months settling in period for the new manager."
Bassett admitted the entire squad were disappointed with their performance at the European Championships but insisted England have responded well as they try and qualify for the 2015 World Cup in Canada.
"Everyone was disappointed after the Euros but the best way to bounce back is to put in good performances and get results and we have done that.
"It's been about showing your intentions on the pitch - it's about our actions speaking louder than our words.
"The results speak for themselves - four games unbeaten is absolutely fantastic and to not concede many goals and score as many as we did and take that into 2014 has been absolutely brilliant.
"We couldn't have asked for any better."