World Cup 2014: Difficult time awaits England fans at next summer's finals in Brazil
England fans face a testing time when planning their travelling arrangements for the World Cup 2014 finals in Brazil.
Last Updated: 06/12/13 8:51pm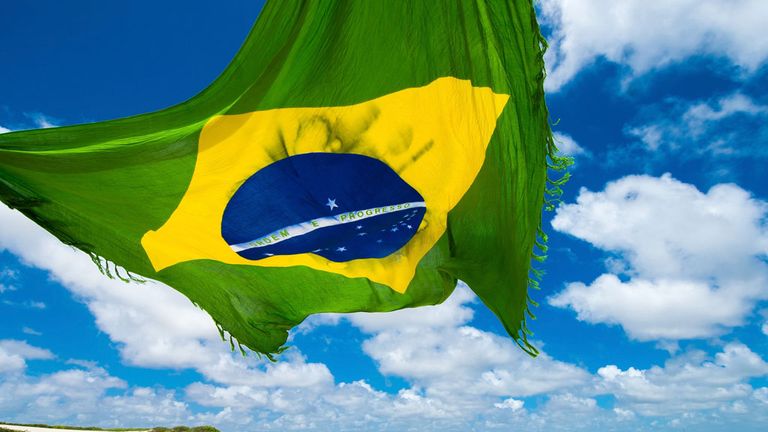 The opening Group D fixture will be against Italy in the equatorial Amazonian city of Manaus where the average daily temperature during June and July is around 31C (88F).
However, this could be a little lower by the time the match starts in early evening - or 2am British Summer Time on Sunday, 15 June.
The Arena da Amazonia, the most westerly stadium hosting matches during the month-long festival of football, has a capacity of just over 42,000.
Fans making the journey for the match may need to travel through Rio which would mean a five-hour flight to Manaus, which is the second most northerly venue for the World Cup Finals.
The distance between Rio and Manaus, for those wanting to drive, is 2,650 miles.
But bear in mind that, in Brazil's major cities and large towns, both the crime rate and road accident rate are extremely high.
Four days later, it is off to Sao Paulo to take on Uruguay where the temperature will be a little more comfortable for English supporters.
The average temperature in the coastal city is around nine degrees centigrade lower than in Manaus, although England's second match will be played during mid-afternoon local time (8pm BST) on Thursday, 19 June.
Sao Paulo, with a population of more than 11 million, is the largest city in the country and around 275 miles from Rio.
And, finally, the last group game against minnows Costa Rica is on Tuesday, 24 June in Belo Horizonte, where England suffered their humiliating 1-0 defeat at the hands of the United States in 1950.
This game kicks-off even earlier - at mid-day or 5pm BST - when the average temperature is 25C.
Belo is around an hour's flying time from Rio and should provide fans with probably their easiest journey of the three.
Belo is approximately a quarter of the size of Sao Paulo and the sixth largest urban area in Brazil.
The Foreign & Commonwealth Office (FCO) and the Football Supporters Federation (FSF) have already advised England fans to do their homework before travelling to Brazil.
Regarding land mass, Brazil is roughly seven times larger than the 2010 hosts South Africa, and more than 20 times bigger than the United Kingdom.
Mark Simmonds, the minister for consular affairs, said: "There are some distinct challenges, notably the vast distances between venues, so we urge fans to prepare for these.
"We encourage all fans to plan thoroughly to ensure a safe and successful trip in Brazil."
And the Foreign Office's deputy head of consular assistance, Gavin Cook, added: "It is a huge country and is going to present a lot of logistical challenges.
"Manaus is certainly an adventurous place to get to but it is also a large city with a rich and vibrant culture."
Travel expert Simon Calder had this to say of the three cities hosting England games when speaking on Sky Sports News.
On Manaus, he stressed: "According to the NHS, there is a specific threat of malaria in Manaus, not to mention rabies and hepatitis.
"And if you want to drive, it would take a couple of days to travel between Manaus and Sao Paulo for the second match."
As for Sao Paulo, he went on: "Car-jacking is a real hazard, while gangs have already started attacking restaurants where they rob customers.
"It is certainly not the place to hang around."
Regarding Belo Horizonte, Calder added: "Relatively safe - but that's only relative - in comparison to Rio and Sao Paulo."
In more generic terms, he said: "Domestic flights in Brazil have already doubled in the last few hours, while the best advice is to use the FA website for tickets.
"But remember, every villain in South America will be converging on Brazil so take care."