Everton manager Roberto Martinez says Leon Osman should have England role
Everton manager Roberto Martinez hinted that midfielder Leon Osman should be back in the England fold.
Last Updated: 16/12/13 12:02pm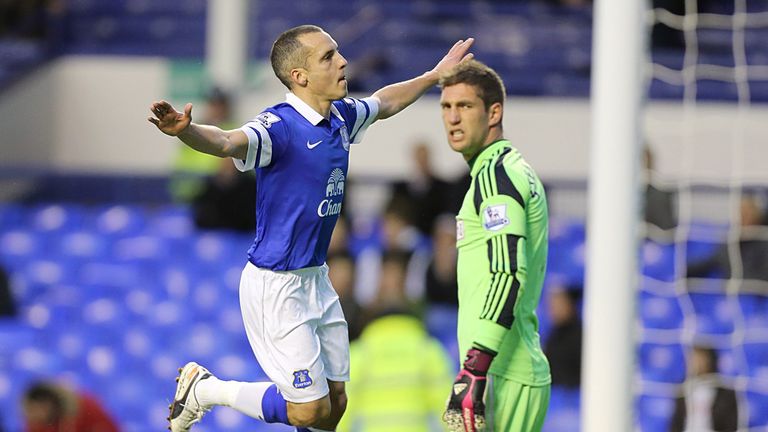 Osman scored the opener in the romp over Fulham, drawing praise from his Spanish manager, who labelled him a "bright, bright footballer".
The 32-year-old has two caps for England, but he has not featured since the 8-0 demolition of San Marino back in March.
Martinez said: "There are thinkers and the players who don't think.
"Leon is a bright, bright footballer. He takes in concepts and ideas. He always gives you something different.
"Leon showed he can still have a role for England and can still help the national side."