England Under-21 boss Gareth Southgates hopes Premier League bosses play youngsters
England Under-21 manager Gareth Southgate believes under-fire Premier League bosses should give young players a chance.
Last Updated: 18/12/13 11:48am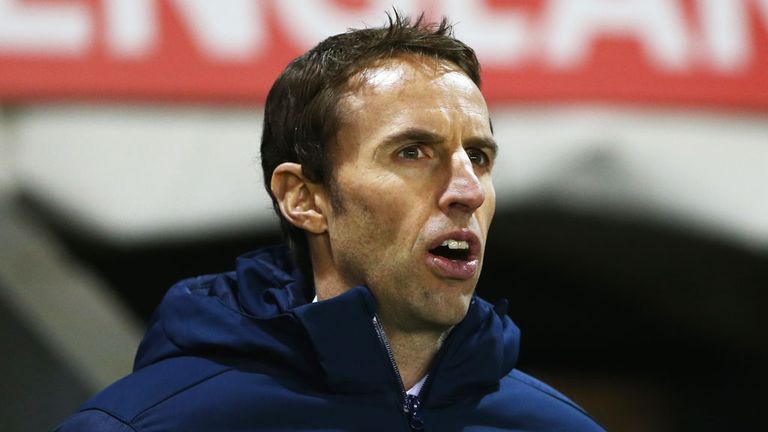 The former Middlesbrough defender thinks that progress of the nation's youngsters could halt if managers opt for experience over youth.
After the sacking of five Premier League managers before Christmas, the most since 2008, Southgate says there is a danger that managers will unnecessarily dip into the transfer market.
"As a coach you have to accept a certain level of pressure. You can't manage with fear," he told The Sun.
"I've heard Arsene Wenger say 'You know it can end tomorrow. But you've got to live as if you're going to be there forever.'
"That means continuing with the things you believe in. There's a danger managers, in trying to go with the tried and tested, don't give youngsters a chance.
"You have to take the approach that if it all ended tomorrow, would you be comfortable you've done what is right?
"If you're just trying to survive from game to game, I'm not sure the job is worth doing."
Speaking to Sky Sports News on Monday, Southgate admitted the newly built National Football Centre will significantly help develop young talent.
"This is a centre that coaches can come to and learn, and its also key for us with the international teams," he said.
"Young players who come here feel they're part of English football, and they can see a pathway through to the senior team.
"If the first team's here at the same time, Roy Hodgson gets the opportunity to see them play. It's a great home for us."