FA stand behind Inclusion Advisory Board member Michael Johnson
The Football Association is backing Michael Johnson over controversial remarks over homosexuality.
Last Updated: 02/01/14 11:37pm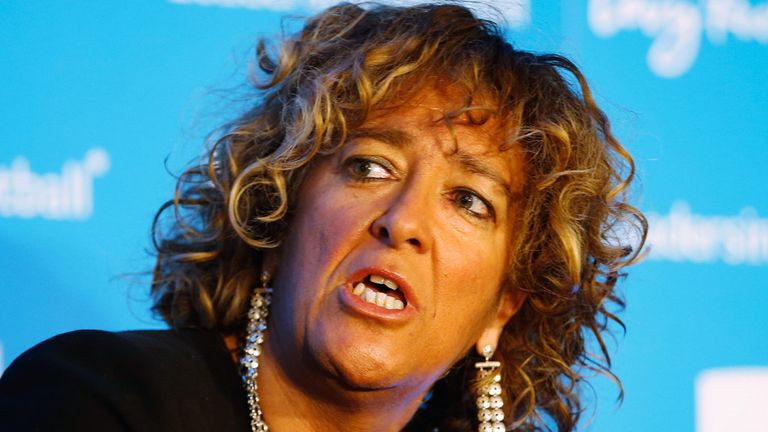 Johnson made the comments in 2012 while appearing on a TV programme during which he opted not to back the FA's anti-homophobia campaign.
In a statement released by the FA on Thursday night, Johnson admitted he held 'deep regret' over his comments on the television programme, adding that they were beliefs he no longer held.
The 40-year-old was named in a 10-man IAB panel last month, which has been designed to promote equality in the game.
The panel is chaired by FA board member Heather Rabbatts and includes former England international Graeme Le Saux.
Rabbatts has since spoken with Johnson and believes he has 'a huge amount to offer to the Inclusion Advisory Board'.
During the programme Johnson, who was asked if he would support the fight against homophobia, replied: "Because of my beliefs, because of the Bible that I read, in the Bible it does state that homosexuality is detestable unto the Lord."
Johnson, who played who played for Birmingham City, Derby and Notts County and is an ambassador for a Birmingham children's hospital, said in a statement that his views had since changed.
"I was invited on to the programme in March 2012 to talk about my faith," he said.
"I was not prepared for the question and it is with deep regret that I answered it in the way I did back then. It was wrong and relates to a view I no longer hold.
"I have since invested a great deal of my time and energies into re-educating myself through reading, attending workshops and entering into debates. As a result, my whole way of thinking has changed.
"The Inclusion Advisory Board is all about education and changing opinions and, through my own personal experience and learning, I believe I can have a positive influence on the work being done by football on this vital agenda."
Rabbatts added: "I have spoken to Michael in detail about this and I accept his account of what happened and his regret over the incident.
"More importantly for me and for Michael, we acknowledge that through his own personal journey he has a huge amount to offer to the Inclusion Advisory Board."