Roy Hodgson says Steven Gerrard could extend England career after World Cup
Roy Hodgson says Steven Gerrard could play for England in the 2016 European Championship qualifying phase.
Last Updated: 23/02/14 12:51pm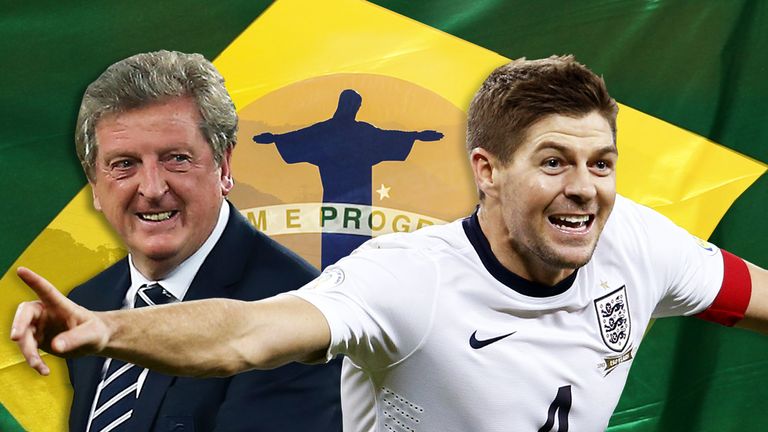 The England captain has said he will wait until after this summer's World Cup before deciding whether to end an international career that has so far earned him 108 caps.
Should the Liverpool midfielder decide he wants to carry on, Hodgson says he would definitely consider including the player in his squads.
"I don't know if he necessarily couldn't (play beyond the World Cup)," Hodgson said.
"He will be 34 in May so he will be getting on for 36 [by the start of Euro 2016], so I think a lot will depend on him and how he feels, and depend on how he is playing. At the moment there has been no slowing down in his play.
"Who knows what the future will bring. I don't have a strong feeling about that one way or another. Time will tell."
During an international career that spans 14 years, Gerrard has taken part in six major tournaments.
The Liverpool captain has withdrawn into a much deeper midfield role which may help him extend his career for club and country.
"He has played that (deeper) role for Liverpool and for us as well in one or two games and it went well," said Hodgson, who also used to manage the midfielder at Liverpool.
"These days, teams have a degree of fluidity so, even though (Liverpool) may start him deeper with Coutinho and (Jordan) Henderson further forward, in reality Steven still gets forward and Henderson drops in.
"So I think a player like Steven, who is such an all-round player, will give you good attacking work and good defending work. Whether that spares him running or not, I don't know.
"Sometimes you think he is not doing as much there but you might be surprised."