Sir David Brailsford will help England prepare for World Cup
Team Sky principal Sir David Brailsford has agreed to help England's squad prepare for this summer's World Cup.
Last Updated: 25/02/14 11:54am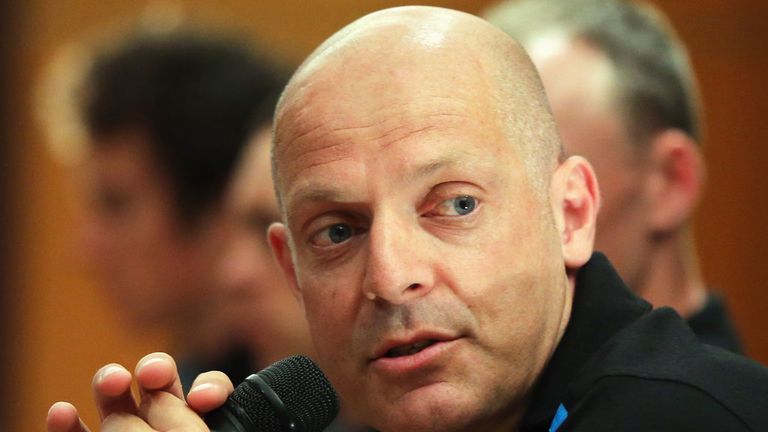 Brailsford, performance director for British Cycling, has overseen a golden era for the sport, and will speak to the players ahead of England's friendly against Peru on May 30.
British cyclists excelled at the Beijing and London Olympics under the leadership of Brailsford, while he masterminded Tour de France wins for Bradley Wiggins and Chris Froome.
Hodgson hopes his words will inspire England before they fly out to their pre-tournament base in Miami, knowing full well that his squad need to have the right mindset for football's biggest event.
"Dave Brailsford will come and speak to us, which we are looking forward to," said Hodgson.
"He has made a commitment he's going to come and speak to us in that period of time that we have before we play Peru.
"He will basically talk us about his experience and how he has found it preparing a team of the British cyclists' quality to win gold medals and to give the players a bit of a feel maybe as well that this is a fantastic occasion.
"One forgets sometimes how important these tournaments are and what big occasions they are, you don't get that many shots at it and you have a lot of time to regret if you don't give it your best shot.
"I bet the world is full of players who reflect back on tournaments they have had and have said 'I wish had done a bit more, I wish I had concentrated a bit more, I wish I had known then what I know now'.
"Maybe Brailsford can put a few thoughts in their head."