England boss Roy Hodgson to take young stars with him to Brazil
England manager Roy Hodgson may take some young players with him to the World Cup in addition to his 23-man squad.
Last Updated: 06/03/14 11:46pm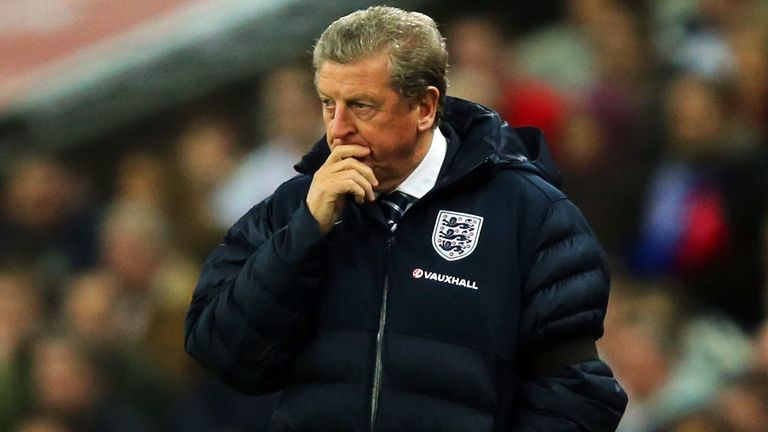 Under-21's boss Southgate is taking an Under-20's squad to the Toulon Tournament in France, and is intending to pick Raheem Sterling and Luke Shaw if Hodgson does not opt to take them to Brazil.
Winger Sterling and defender Shaw played in the 1-0 friendly win over Denmark on Wednesday having made the step up from the under-21s, and when asked if he would use them for Toulon if they were available, Southgate said: "Yes. Absolutely.
"They have both been a big part of what we have done so far.
"There is also the possibility Roy might take a couple of youngsters for the experience.
"That is something he is thinking about - maybe taking a couple of younger players to give them experience of just being around it.
"It hasn't been finalised but I am guessing it might be a couple of the players who are not young enough to play in Toulon. They might be in the frame for that.
"It is something we have just touched upon really. But I think it shows the joined-up thinking with the England teams in trying to give our young players the right experience."
Southgate certainly has no complaints over losing the services of Shaw - holder
of three under-21 caps and winner of his first senior one on Wednesday - to
Hodgson's group.
He said: "I felt with Luke that if we didn't lose him for the summer we probably would for the end of the (European Championship qualifying) campaign because we know that Ashley (Cole) won't keep going forever.
"So I've already been thinking about succession planning."