World Cup: Everton boss Roberto Martinez backs Tom Cleverley for England
Roberto Martinez has backed Tom Cleverley following a petition against him being included in England's World Cup squad.
Last Updated: 07/03/14 10:13am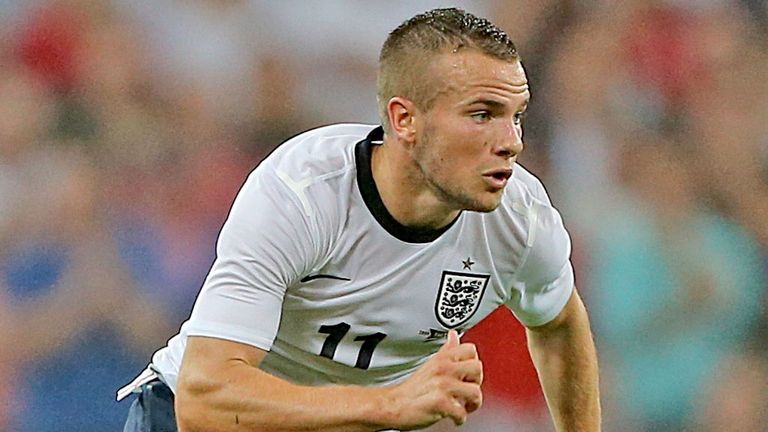 The pair worked together during the 2010/11 season at Wigan when Cleverley was regarded as one of the country's brightest talents looking to gain Premier League experience.
The 24-year-old has since established himself as a regular at United and he has 13 England caps to his name, but a disappointing domestic campaign has led to criticism over his frequent inclusion in Roy Hodgson's squads.
The petition started by England fan Glenn McConnell from Blackpool looking to "ban" Cleverley from the World Cup soon gained momentum, but Martinez believes that the midfielder has been harshly treated.
"I don't understand it. Tom is part of this new generation of outstanding English talent," he said.
"There are only a few players who look as if they could have been brought up in Holland or Spain or France because of their understanding of the game, their tactical awareness and their technical quality. Tom has got that.
"Then as a boy, he has got the perfect temperament. He is a level-headed boy. I just don't understand this campaign."
Cleverley has been heavily involved in the first team at Old Trafford for the last three years and Martinez admits that expectations have been huge from such an early age.
"Tom was maybe given a bigger role than he should have been given but all of a sudden he is being judged like this?" he said.
"He's young, he hasn't played 200 Premier League games. It's not his fault.
"It's huge, you can't imagine. Psychologically you need to be perfect to play in those games and that will affect your preparation.
"But I don't think it will force him to hide or look away. I think it will be the opposite, he will be motivated to be as good as he can be."