International news: England learn their dates for the Toulon tournament
England's schedule for this summer's Toulon Tournament has been finalised.
Last Updated: 12/03/14 11:31am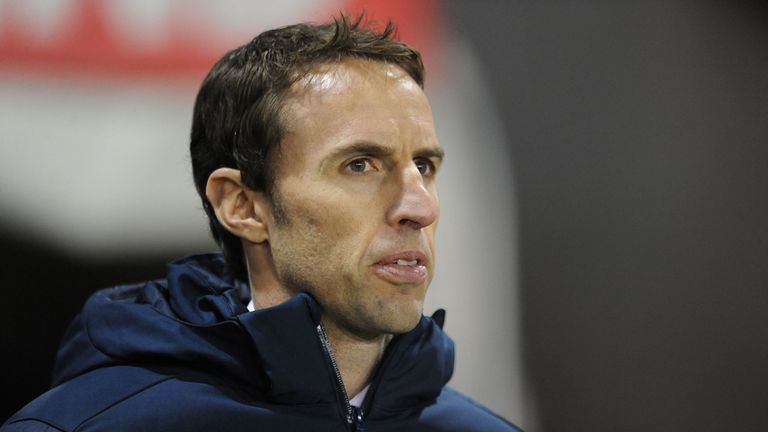 England have agreed to return to the famed Under-20 youth competition for the first time since 2005.
The opponents for England are Brazil, Colombia, Qatar and South Korea.
Under-21 head coach Gareth Southgate will be overseeing the trip to France, with the tournament kicking off on May 22nd, and ending on June 1st.
England will open their fixtures against Qatar, before taking on Colombia, South Korea and ending the group stage against Brazil.
Group A consists of France, Portugal, Chile, Mexico and China.
Southgate will name a larger than normal Under-21 squad for the Euro qualifier with Wales on Monday 19 May, after which those squad members who are too old to participate in Toulon will disperse before a 20-man group is finalised for the trip to France.
Happy
Southgate thinks Toulon is a perfect chance for England's youngsters to taste international competition.
"It is absolutely what we hoped for - to play different teams with different styles," said Southgate.
"In terms of what I feel these players need as a challenge then it is great South American teams, Asian teams and different styles.
"We can't get that in the normal qualification programmes in this age group and, of course, we miss out on the Olympics as well, as others get that experience at U23 level.
"Once the U20 World Cup is done, unless we play friendlies, we don't get that opportunity to play the same breadth of countries.
"I think we have to have that. The clubs want their players to have different experiences and challenges to develop them.
"The slight unknown is how strong or how many of this group will go [to Toulon] because of the Championship play-offs - that could affect things quite dramatically."