FA: Sol Campbell defends his stance over England captaincy issue
Sol Campbell has reiterated his claim that the colour of his skin held him back from getting the England captaincy.
Last Updated: 14/03/14 6:55pm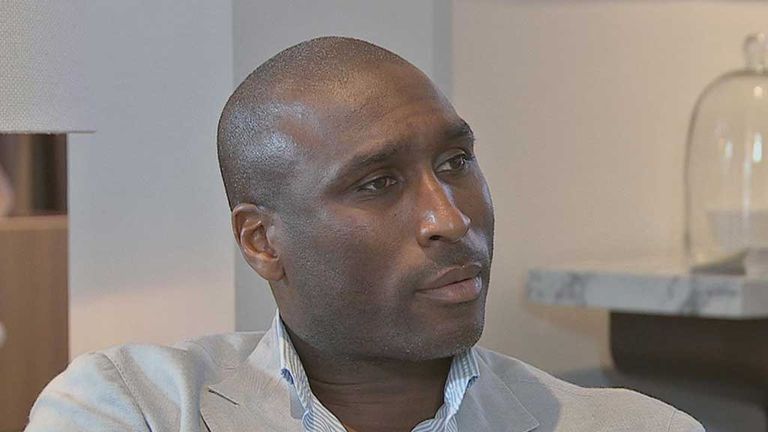 Campbell, who won 73 full caps over 11 years, has claimed that he would have been England captain more then three times - if he had been white.
The former Arsenal and Tottenham defender won his last cap under Steve McClaren in the tumultuous 3-2 Euro 2008 qualifying defeat against Croatia in November 2007. He makes the claims in his authorised biography.
"I should have captained England more than three times with the ability I possessed and where I was in football," he told Sky Sports News Weekend Warm-Up.
"I was at the time one of the best defenders in the world and in the beginning it was me and David Beckham for captaincy. Then I went down to vice-captain and then from vice-captain I went to no captain at all; my performances were going upwards where I was renowned around the world for my attributes.
"I started winning with my new club at Arsenal. I was captain for Tottenham I could have captained Arsenal at one stage and then further on I was captain for Portsmouth.
"So I had all the attributes and the character to easily merit being captain more than three times. I do believe my colour has maybe been disadvantaged to me in captaining England.
"I think it could be subconsciously, there is not you know people actually thinking that I'm racist or whatever.
"It could be a subconscious thing you know sometimes it is, people like to employ people who look like them and that's a fact in the business world, you know which has to change, so that's what I feel and I've been reflecting on my life and on my career so that's my prerogative. You can disagree; the next person might agree that's how it is."