England U21 boss Gareth Southgate has his eyes on Jon Flanagan
Gareth Southgate admits that Liverpool defender Jon Flanagan could be called into the senior England squad.
Last Updated: 16/04/14 6:50pm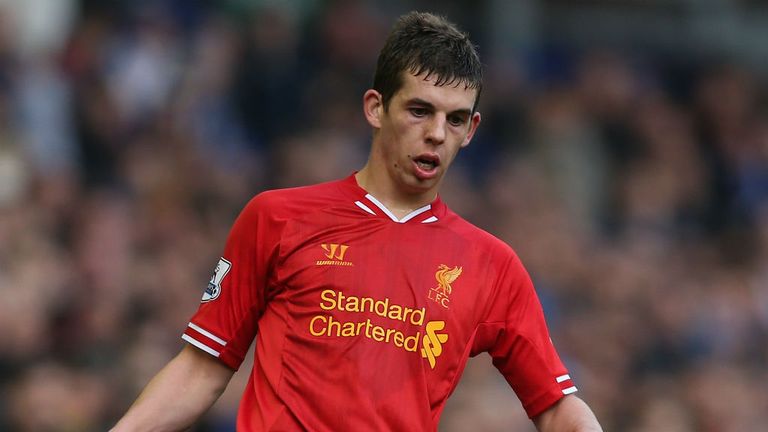 The 21-year-old has been earning rave reviews in recent months for Brendan Rodgers' title chasers.
Southgate did not use Flanagan for his last squad in February, but he will be calling him up for his next squad in May - but only if Roy Hodgson has not picked him.
"I went to see Jon and Brendan at Liverpool about a month ago, because I feel he does deserve to be in our squad," Southgate told the Liverpool Echo.
"He's one we'll be looking to involve in the summer, if of course he doesn't force his way into the seniors."
Liverpool could end up providing up to six players for England's World Cup squad, and Southgate is full of praise for Reds boss Rodgers.
"Brendan has talked many times about his belief that young British players can play and I totally agree with him," he said.
"I know within our Under-21s there are lads that can use the ball, there's no question about that.
"So for many, it's just a case of being given the opportunity and having a manager and a coach that has belief in them.
"They won't get it right immediately - but there are lads there that are playing at the top of their game, that are being encouraged to express themselves."