Liverpool winger Raheem Sterling tipped to make England World Cup squad
Liverpool's Raheem Sterling has been backed to make Roy Hodgson's 23-man England squad for the 2014 World Cup in Brazil.
By Dev Trehan
Last Updated: 17/04/14 6:41pm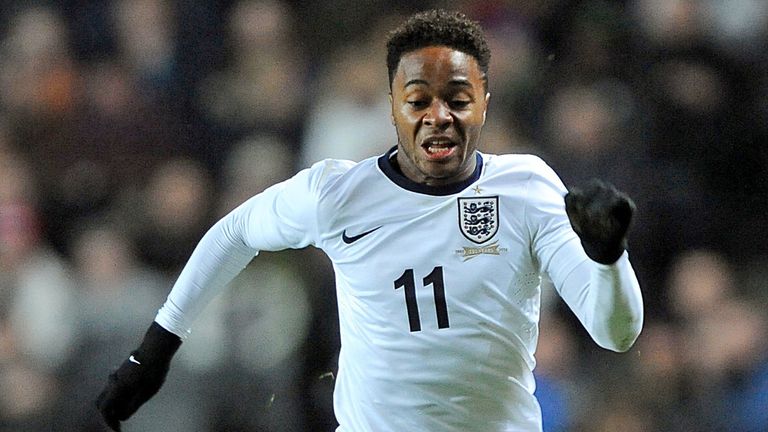 The QPR youth product has been in a rich vein of form for Liverpool this season, adding to his growing reputation by scoring the opener in Liverpool's 3-2 victory over Manchester City on Sunday.
Sterling, who grew up in Wembley, was discovered as a youngster by QPR after attending a community Kickz project run by the club's charitable arm the QPR in the Community Trust.
CEO of the Trust Andy Evans, who was honoured last year by Prince William for his services to grassroots football, believes Sterling has done enough to make Hodgson's squad for Brazil.
"Without a doubt he should go to the World Cup. As long as he keeps performing the way he is and stays injury-free then he's got every chance of going," Evans told skysports.com.
"We're sat here at Wembley Stadium and Raheem is literally from right around the corner. He came along to one of our outreach projects as a youngster on one of the local estates here at Wembley and from there he was very quickly put into the academy where he excelled under the guidance of the QPR community coaches, in particular Steve Gallen.
"He's gone to a brilliant club, a big club, one of the biggest clubs in the world with a respected academy.
"Brendan Rodgers has obviously learnt his trade and knows all about youth football and how to develop young players from his previous roles at other clubs so he is in really good hands.
"They are clearly getting the best out of him and let's hope that not only Liverpool but England get to benefit from that come the summer."
Evans said Jamaican-born Sterling made an instant impression on the QPR coaches and revealed his natural talent was evident.
"When he turned up at the Kickz programme it was clear after a couple of sessions we had a very talented boy on our hands. It didn't take much to recognise he was head and shoulders above anybody else," he said.
"He clearly has the ability to play at that (top) level and at that intensity. Liverpool are very close to winning it aren't they and he's going to be a major part and player in that.
"I suppose there's a little part of us here at QPR - certainly from my point of view - that will take some sort of pleasure in Raheem being a part of that if they achieve it.
"We talk about it often in the offices when he scores and when he has a good weekend. I just wish him all the best in the run-in till the end of the season in the quest to win the title and also hope he makes that squad in Brazil."
Evans was speaking at Kick It Out's Raise Your Game Conference where he was offering support and guidance to people trying to forge a career in football.
"I've probably been supporting Kick It Out's work since its inception," he said. "The whole day has been really rewarding and I think I got as much out of it as the people trying to follow their dreams."