Premier League: Southampton's Adam Lallana refusing to get caught up in hype
Adam Lallana has been linked with a big-money move and is tipped to grace the World Cup, but he won't get carried away.
Last Updated: 19/04/14 12:25pm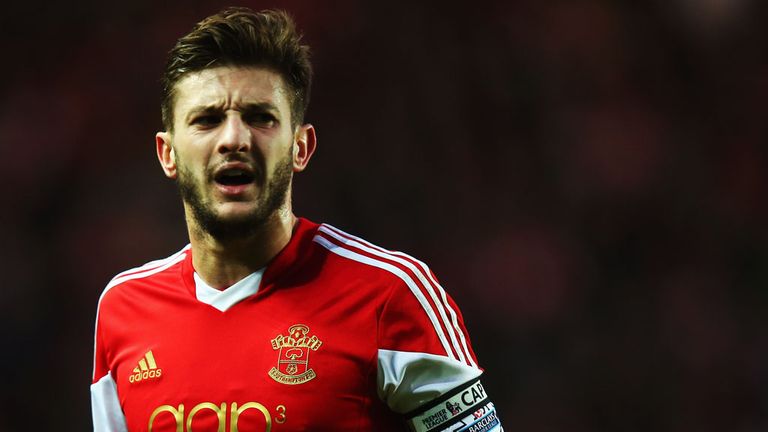 The Southampton midfielder has seen his rapid rise to prominence continue apace this season, with international recognition just reward for his consistency at domestic level.
The 25-year-old has been nominated for the prestigious PFA Player of the Year award and is considered by many to have already booked his place in the England squad which will go in search of global glory in Brazil.
There has also been talk of a possible switch away from St Mary's - with Tottenham Hotspur and Manchester United said to be keen on securing his services.
Lallana, though, is refusing to get caught up in his own hype and will leave speculation on what the future may hold for others to discuss.
He told the Daily Star: "Being linked with bigger clubs is obviously a good thing. It just proves that the club are doing something right, recruiting good players, playing good football.
"I've always been committed to Southampton, my contact has never run down. I've always been happy here."
Pressed on whether it would come as a surprise to him if he was overlooked by Roy Hodgson this summer, Lallana added: "No way. I've only won three caps. It would be silly to think that, wouldn't it?
"Going from League One to the Maracana would be a bit different but it has been a gradual process that has helped me physically and mentally and I feel I have benefited from the route I have taken.
"I have played on cold, wet nights away at certain places in League One and they are character building.
"It gave me a good base at League One and the Championship. I learned a lot physically in those leagues.
"It is quite demanding playing Saturday, Tuesday but obviously when you play for England there are different demands and pressures playing in front of 80,000 fans and with better players.
"I just want to keep working hard and then hopefully I can keep playing well and get into Roy Hodgson's squad."