West Ham boss Sam Allardyce feels Andy Carroll needs time after missing five months
West Ham boss Sam Allardyce believes it could take some time for Andy Carroll to regain his match fitness.
Last Updated: 21/04/14 7:17am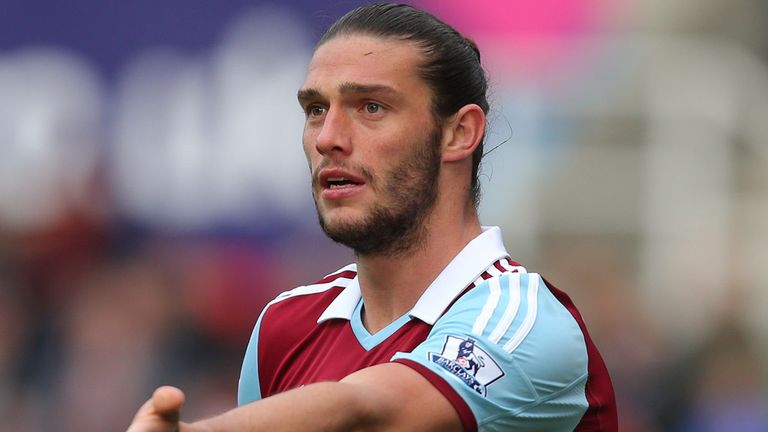 The news may come as a blow to England manager Roy Hodgson, as he prepares to select his squad for the World Cup in June.
Carroll moved to West Ham for a club record £15m before the start of the campaign, but the striker was ruled out until January with a foot problem.
Following a string of impressive performances on his return, which contributed to an improvement in West Ham's results, Carroll has scored only twice in his 13 appearances and his form has faded of late.
"He's not 100 per cent," Allardyce said. "He's had no pre-season at all. He's worked very hard, but getting into games at this stage of the season after so long out is hard.
"It's hard to get that ultimate sharpness that you need. Hopefully he can find it.
"He looked sharp when he came back. His enthusiasm and the energy from being so pleased to be back with us carried him through, but that catches up with you when you've been out for so long.
"A little bit of fatigue kicks in. We've got to work through it and hopefully he can finish the season by scoring a few goals for us."
West Ham's five senior strikers have netted just 11 league goals this season between them while the club's top scorer is a midfielder - Kevin Nolan with seven.
Allardyce believes the Hammers, currently 12th in the table, would be finishing the season in the top half had Carroll been fit and insists the club need options to help Carlton Cole and Modibo Maiga.
"What we need to do is find an alternative type of front man that scores a few more goals, we'll have to do that," Allardyce said.
"If Andy had been with us all season, we'd be top half, I'm convinced about that.
"Carlton Cole has done a fantastic job but it took him a long time to get going because he didn't join us until after the January window had shut, and Modibo Maiga has struggled since he's been here unfortunately. We would have hoped he'd have done better.
"I'm convinced the front man is the key to how you do in a season, and if we had Andy out on the pitch, match-fit and scoring the goals we know he can with Kevin Nolan, I think we'd be a lot further up the table than we are now."