World Cup: 'Adnan Januzaj made best choice' says England boss Roy Hodgson
Manager Roy Hodgson is unconcerned that teenage starlet Adnan Januzaj has opted for Belgium over England.
Last Updated: 02/05/14 7:24am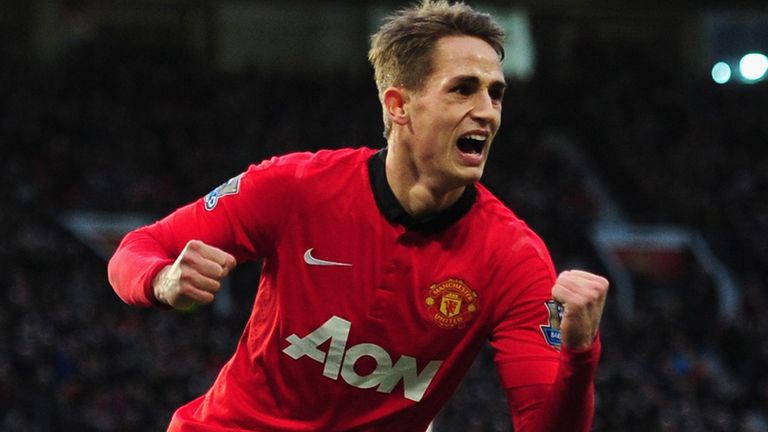 For Januzaj to represent England, he would have had to wait another four years to qualify to wear the white shirt while the 19-year-old is already available to Belgium coach Marc Wilmots.
Januzaj could also have played for Turkey, Albania, Kosovo or Serbia but has opted for the country in which he was born.
Manager Hodgson admits it would have been strange to see Januzaj commit to England, saying: "I'm sorry but sometimes I don't see what the fuss is about.
"He's not English anyway, let's be fair. We can argue that, under the current FIFA rules, by 2018, he might be eligible to play for England.
"But if a player isn't eligible to play for England until 2018, then what's the problem if he goes and plays for someone else.
"How can you be upset in 2014 if he goes and plays for one of the other countries that he's actually eligible for? He was born and brought up in Belgium. We can't be disappointed by that.
"It would be very different if he was available to play for us and we passed up the opportunity and he went to play for Belgium. The question would be relevant. But it's not relevant when he can't play until 2018."
And Belgium boss Wilmots has confirmed that Januzaj is likely to be in his preliminary squad ahead of this summer's World Cup finals.
Earlier this week Wilmots told Het Laatste Nieuws: "Adnan has played 27 games for Man United. He has shown his qualities.
"He can play on the wings, he can play as a striker. That's interesting as Christian Benteke will be unavailable due to injury.
"The fact I pick him in my initial 27-man squad for Brazil is normal, given his performances but I first want to see how he behaves on the training pitch.
"I will select a squad of 26-27 players and I shall tell them: 'There's only one truth: the pitch. Come on, show me what you got'."