England Commission: FA chairman Greg Dyke to reveal findings
Football Association chairman Greg Dyke will reveal the findings from an England Commission on Thursday.
Last Updated: 08/05/14 8:20am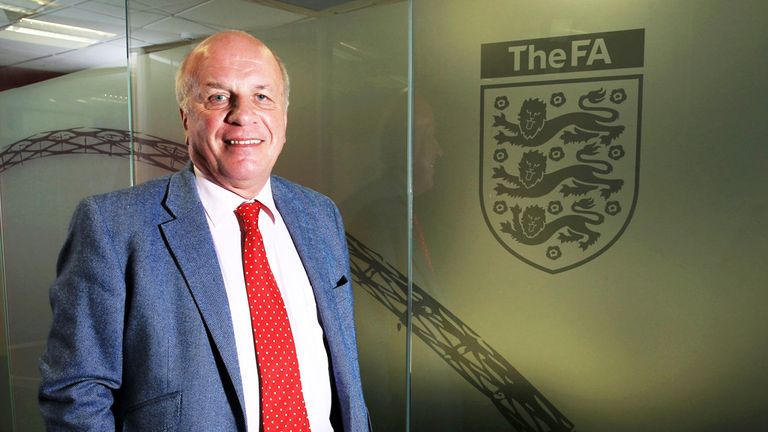 The flagship plan, aimed at boosting the prospects of homegrown talent, could see a new division comprising second-string teams from Premier League and the Championship placed between League Two and the Conference.
Several top-flight and Football League clubs have voiced concerns over potential disruption to the traditional 'pyramid' structure, though it is understood there is widespread acceptance that greater opportunities for promising young players are required.
Other ideas put to the FA Board at Wembley on Wednesday include a shake-up of the loan system and an increase in the number of homegrown players in clubs' 25-man squads from the current minimum of eight.
The panel's findings will be announced at Wembley Stadium from 2pm on Thursday, the FA has confirmed.
Dyke is thought to be keen to encourage debate about the state of the national game before the World Cup kicks off in Brazil next month.
"We will be presenting a report to the board of the FA today and I'm not saying anything until it has gone to the board," Dyke told Sky Sports News on Wednesday.
"There are a set of proposals which is what I promised when I started. They are designed to increase the number of English boys getting through to the top level of football here and across Europe."
Dyke revealed plans last September for a commission aimed at improving England's long-term prospects.
He also set the national team a twin target of reaching the Euro 2020 semi-finals and winning the World Cup in 2022.