England boss Roy Hodgson leaves door open for Ashley Cole's return from retirement
Roy Hodgson is hopeful that Ashley Cole will come out of international retirement if Leighton Baines suffers an injury.
Last Updated: 13/05/14 9:20am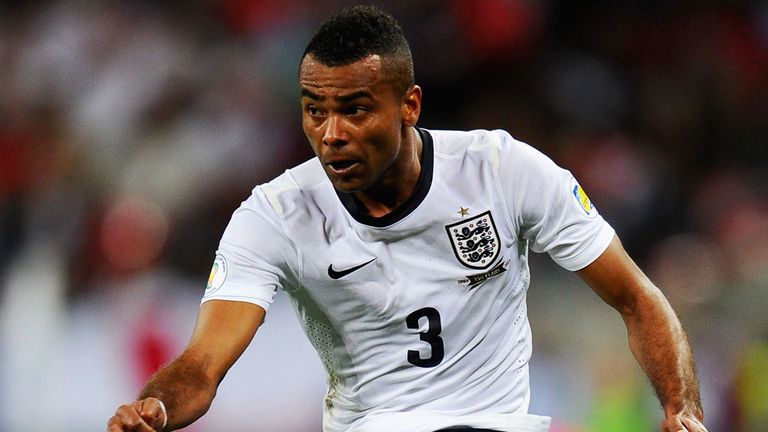 Cole called time on his 13-year England career on Sunday after Hodgson informed the Chelsea player he had not been included in his 23-man squad, which was officially announced on Monday.
Hodgson instead opted to take Baines and 18-year-old Luke Shaw, who has only 45 minutes of international experience.
Cole was not named on the standby list, but Hodgson would consider drafting in the 33-year-old if Baines was ruled out of his travelling party.
Asked about that possibility, he said: "You would have to ask Ashley that...I would like to think so."
If Cole cannot be convinced to make a return then England would have to turn to Jon Flanagan, a Liverpool youngster on standby who is a natural right-back.
"Circumstances could make the decision a very good one or it could make it a very bad one," Hodgson said.
"If Baines suffered an injury (in the friendly) against Peru (on May 30), it would make the selection of Shaw a very bad selection.
"If we go through the World Cup with Baines playing the majority of games and Shaw coming on and doing very well it makes it a very good one."
Hodgson paid tribute to Cole after the Chelsea left-back announced his international retirement on Sunday night.
He said: "Among many difficult decisions I have had to make for my squad, not selecting Ashley was one of the hardest.
"To amass more than a century of caps was a staggering achievement and he deserves enormous credit for the desire and brilliance that has shone through over the years he has represented his country.
"Of course I must respect his decision to retire. He has been one of England's finest players but I want to look to the future. It has been one of the hardest decisions of my career."
The decision to include Shaw has been praised by Sky Sports pundit Jamie Carragher, although he admits that Cole will be a tough act to follow.
Carragher said: "I thought over the last couple of months - when Ashley was out the Chelsea team - that Hodgson would go with Shaw but obviously Ashley's form of late has given him a little bit of a problem.
"He's gone for Shaw and with the fact that Baines looks like he's going to start, it's probably the right decision.
"Ashley has been the best left-back England have ever had and possibly the world's best left-back for a few years as well. He played at the top level throughout his whole career so he should be proud of what he's achieved.
"We'll miss him a lot, without a doubt."