Premier League: Brendan Rodgers says Steven Gerrard may have England decision to make
Brendan Rodgers admits Steven Gerrard may need to think about whether he can continue playing for England next season.
Last Updated: 15/05/14 12:07pm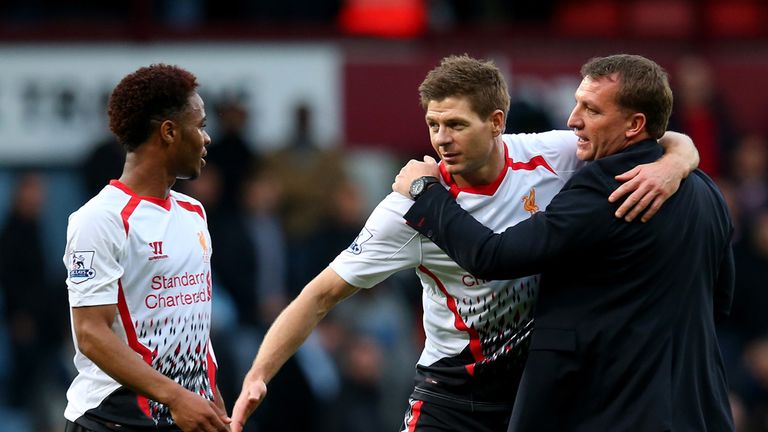 The experienced midfielder turns 34 next month, and he will captain England at the 2014 World Cup finals.
Gerrard has thrived under his new deep-lying role for Liverpool under Rodgers, but with Champions League football next season - the Reds chief admits he is unsure about his skipper's workload.
"I just think he'll need to assess things after Brazil, as he'll be 34 then," said Rodgers after Liverpool's 4-0 friendly win over Shamrock Rovers in Dublin.
"He's been a brilliant captain for me, a great leader, a brilliant man. He'll arrive at the Champions League next season as one of the playmakers of the tournament.
"His condition is terrific. He's in every day like clockwork, he eats the right foods, body weight right on the money.
"Next season, there will be a big demand. If he comes and asks that, I'll give an opinion on it [but] I think it's a decision he has to make.
"He's a very clear vision of the game, and what he wants to do for Liverpool. He loves playing for England. He'll go and concentrate on England and we'll see what happens after that."