Roy Hodgson backs Wayne Rooney to cope with pressure at World Cup
Roy Hodgson believes Wayne Rooney can cope with the pressure placed upon him with England in Brazil this summer.
Last Updated: 18/05/14 7:54am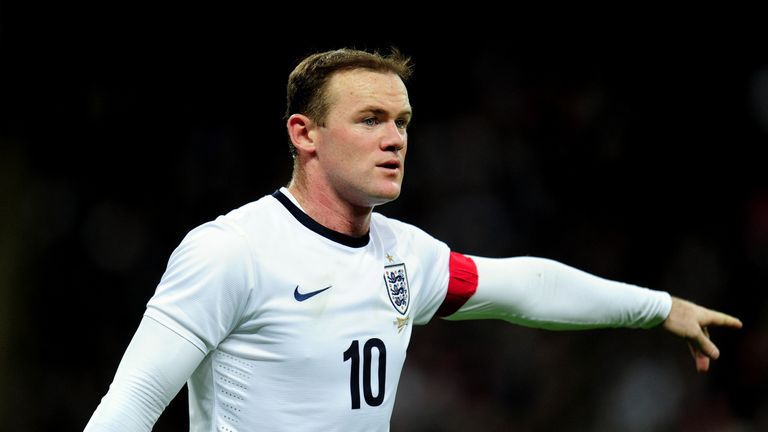 The Manchester United forward missed the last three games of the season with a groin injury and has taken two fitness coaches on his pre-tournament holiday to Portugal in a bid to get himself fully fit for the World Cup.
Rooney rushed back from injury to play in the 2006 tournament in Germany before carrying an ankle injury into the 2010 edition in South Africa, but he is yet to score in eight World Cup Finals matches.
But Hodgson expects the 28-year-old to be a pivotal player for his side next month.
"I don't think going into this tournament we've got anything to fear in terms of Wayne's a) commitment b) fitness and c) desire," he said.
"In that respect, maybe, if you compare to 2012 when he couldn't play the first two games and was disappointed and frustrated, it is looking better for us.
"I would like to think as well that this squad we've picked is a good one, an exciting one, with some very good players and he'll get some good help around him.
"He won't have to shoulder the total burden of goal-scoring and goal-making. There are plenty of players out there who can score a goal, or make a goal.
"If I was Wayne Rooney, I would be thinking 'right, this is looking good, I am feeling good, I have good players around me, this is a great opportunity for me'.
"He knows the expectations, he knows how much everyone who writes or watches or discusses football demands of him, but all I can say is that I am confident he will give us the best he has got. As a football coach, you can't ask anyone to give you more than that.
"You can only hope your attention to prepare him falls on soil which will enable the plant to grow and that when he gets on the field he will feel 'right, I am Wayne Rooney, I feel good, I am going to play, I am going to do all things that built me up to what I am'.
"I am sure it must be the same for Hollywood film stars. When you start off, you make your first film and no-one knows much about you. You might get a few good reviews, but one day you're going to be Al Pacino or be Jack Nicholson, and then suddenly you better make a good film."