World Cup: Roy Hodgson says all eyes are on England's Wayne Rooney
England boss Roy Hodgson knows that Wayne Rooney will be the focus of attention at the World Cup this summer.
Last Updated: 22/05/14 9:41am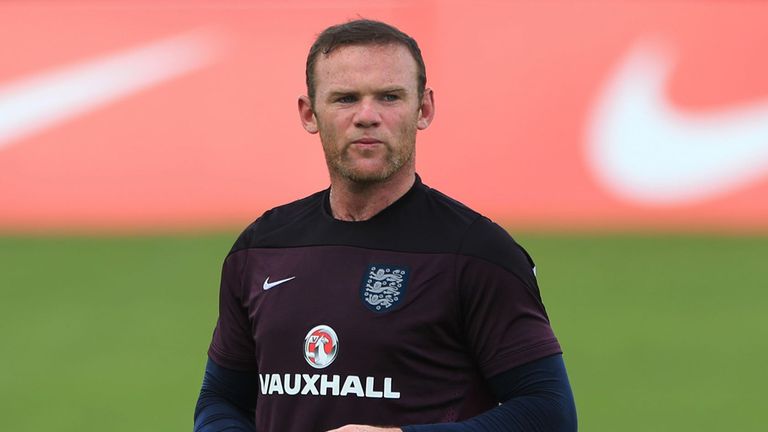 England forward Rooney was sent off against Portugal in 2006 and had a disappointing tournament in South Africa four years ago, but he has been putting in extra training to ensure he is fully fit for Brazil.
Hodgson acknowledges that Rooney will be under pressure to deliver from expectant England fans, but has faith in his ability to rise to the occasion.
"He knows what a good player he is," said the England boss.
"He knows the eyes, certainly of England, if not the rest of the world, are going to be on him and he'll do everything he can to make certain he brings out his best qualities.
"He spent his week off here in Portugal and he trained.
"He said to me, 'When you arrive on Monday, I want to be 100 per cent ready from the first day'."
Rooney has been so eager to impress that he was not happy to be left out of a training session on Wednesday.
Hodgson explained: "He's a bit disappointed because I left him out of the exercise I was doing, which involved a lot of shooting, because I wanted to protect his thigh.
"If it had been up to him, he'd have been in it having as many shots as all the others."
England have been piling on the layers in the Algarve to make sure they are ready for the sweltering heat which awaits them in Manaus.
Temperatures in the south-Portuguese resort have barely been over 15 degrees centigrade and a powerful cold wind blasted through the squad's first and only opening training session at their base on Wednesday.
To up their body temperatures and sweat rates, Hodgson had the players wearing three layers during the hour-long session.
In addition, Dave Reddin, Hodgson's head of performance services, recommended the players wear special pads underneath their tracksuit tops.