World Cup: England manager Roy Hodgson eyes Rooney-Sturridge partnership
Last Updated: 29/05/14 2:25pm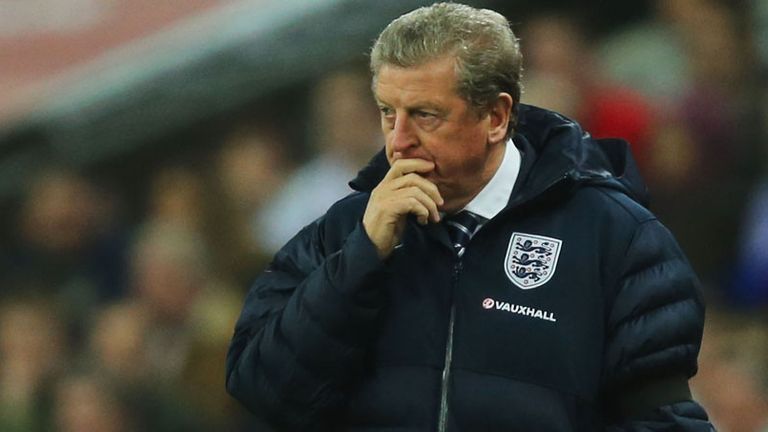 England will work hard to strike up a formidable partnership between Wayne Rooney and Daniel Sturridge this week, according to manager Roy Hodgson.
The squad are now heavily embroiled in their pre-World Cup training camp at St George's Park, and will switch from fitness to tactical work in training this week ahead of their clash with Peru at Wembley on Friday.
Hodgson has watched on as Sturridge and Luis Suarez, an opponent with Uruguay in Group D, have torn countless Premier League defences to shreds for Liverpool this season.
And the 66-year-old gave an insight into his attacking mindset, hoping the top English goalscorers this year, with 38 between them, form an equally as formidable duo.
He said: "We've seen an awful lot of the Sturridge-Suarez partnership but not a lot of the Rooney-Sturridge partnership.
"They haven't had a lot of time to play together but now's our chance.
"From this week we start to move away from the bigger focus on fitness and getting people in the right shape to tactical preparation. That's when the partnership will start to develop.
"It won't just be them – we will be working on Welbeck and Lambert as well – and I think it's too early to start making big, bold statements on the Rooney-Sturridge partnership because we haven't seen enough of it ."
England supporters will have a keen eye on Ross Barkley should he feature at Wembley on Friday, excited by the prospect of the youngster, who burst onto the scene with Everton this season.
And, having witnessed his explosive nature in training, Rooney has tipped the 20-year-old to "light up" the tournament.
"He is fantastic," Rooney said. "Training with him and seeing him up close is great. He has got so much talent and if he gets his chance, I am sure he will do fantastic and he can light up this World Cup."
England fly to Florida next week for the heart of their World Cup preparations, which include friendlies in Miami against Ecuador and Honduras, before their tournament opener against Italy on June 14.