World Cup: Alex Oxlade-Chamberlain says England can take crown
Alex Oxlade-Chamberlain says an inexperienced England squad do not consider the World Cup to be a 'stepping stone'.
Last Updated: 27/05/14 2:08pm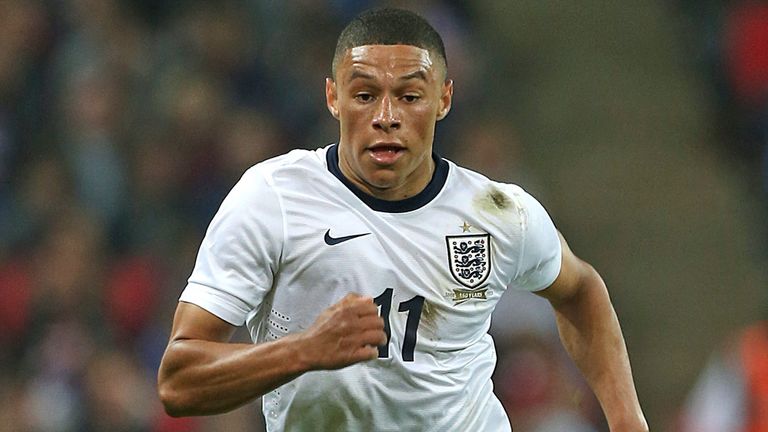 With Roy Hodgson having called upon a number of teenage talents and relative newcomers to the international stage for a trip to Brazil this summer, it has been suggested that he is working with one eye on the future.
Competitive action at a major tournament will serve the rookies well and have England better prepared to face the challenges of a European Championship campaign in 2016.
Oxlade-Chamberlain is, however, adamant that no-one in the camp will be taking things lightly in South America, with it the opinion of the Arsenal midfielder that England have the potential to go all the way.
He told The Sun: "There are some new boys coming into the squad and hopefully this is something special.
"To do well at a new competition, you need a lot of good performances. We are going there with the belief we can do well and believe we can win it.
"We are not going there as a young team thinking this is a stepping stone.
"We are going there to win. We know it will be difficult and there will be a lot of very good teams in Brazil.
"A lot of people will have their own views of how we will do but we will try our best and give everything.
"That is the way we are approaching it. We will enjoy every moment but we will work really hard.
"All of us in the squad feel as though we deserve to be there and now we want to keep playing a part for England."
Oxlade-Chamberlain has been selected by Hodgson despite not figuring for Arsenal since 20th April due to a hamstring problem.
On his fitness, the 20-year-old added: "I don't think my injury was a worry in terms of being called up.
"If I wasn't going to be picked, it would have been for a different reason.
"I had been in contact with the England physios and they knew the injury was not a concern.
"I am still one of the younger lads in the squad but I do feel as though I have been around for a while, as I made my debut two years ago.
"But all of the new players have come in and fitted in really well."