World Cup: Chris Smalling insists England will play their normal game
Defender Chris Smalling insists England will not alter their style of play due to the heat at this summer's World Cup.
Last Updated: 29/05/14 9:37am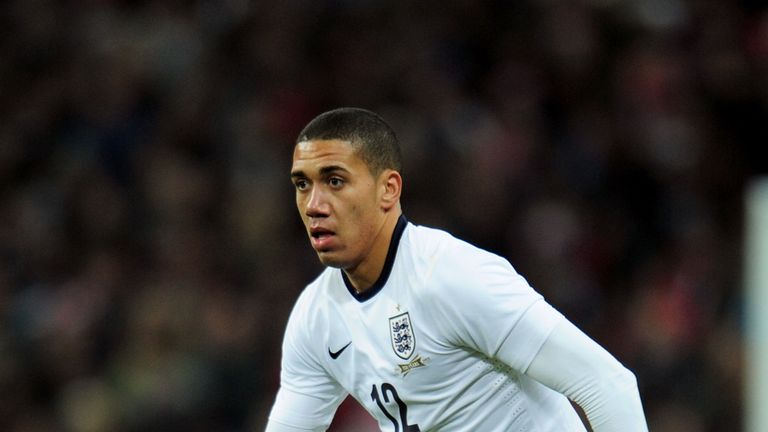 England open their World Cup campaign against Italy in the Amazonian city of Manaus where temperatures are expected to exceed 30 degrees celsius and humidity regularly soars above 75 per cent.
Roy Hodgson's side wore extra layers during training in Portugal last week to try and simulate conditions in Brazil, but Smalling insists England will go to the World Cup and play their natural game.
"We've been wearing about four different layers in training, everyone has been sweating a lot more and that seems to be working - anything that makes us more ready, we'll do it," Smalling said.
"But I think each country - and especially us - will play their normal game.
"Our attacking force is all about pace and running at people and this squad has got that in abundance.
"We won't be changing our style for the conditions. We just want to make sure we're ready to play our game.
"We're going to go into each match the same way and if everyone can pull off what they've doing for their clubs, it's going to be exciting."
Roy Hodgson has named the youngest England squad for a major tournament since the 1958 squad which travelled to Sweden for the 1958 World Cup.
With just five players aged 29 or over in Hodgson's 23-man party, Smalling hopes players such as Everton's Ross Barkley and Southampton duo Luke Shaw and Adam Lallana can catch England's opponents off-guard.
"There's so much potential in the squad - there's that unknown factor about England," he said.
"If everything comes together, we can take teams by surprise with our pace and attacking instincts and then who knows how far we can go?
"I think there's that possibility where nobody is sure what England are about and if players can play to their potential you never know what can happen."
Smalling played under Hodgson when the pair were both at Fulham and the United defender hailed the 66-year-old's man-management skills.
"He talks to the guys one to one a lot," Smalling said. "He will talk to everyone as a group and then during sessions he will pull you aside on your own or maybe in groups, whether it be the defenders or midfielders or whatever.
"He's very approachable - I found that from my days at Fulham and even more now at England.
"He's a guy you can always talk to, if you ever need advice he's always there and that's important for young players.
"I know Roy Hodgson has chosen me mainly for that centre back spot and that's my position," Smalling added.
"I'm going to be really vying for that place, training hard and staking a claim for that centre-back spot.
"I can obviously play right-back when needed and this season we've struggled with injuries there so I've stepped in, but I think the manager knows that's centre-back is my best position."