International friendly: Peru boss Pablo Bengoechea not surprised by England youth
Peru manager Pablo Bengoechea does not believe England's young players will surprise opponents at the 2014 World Cup.
Last Updated: 30/05/14 8:19am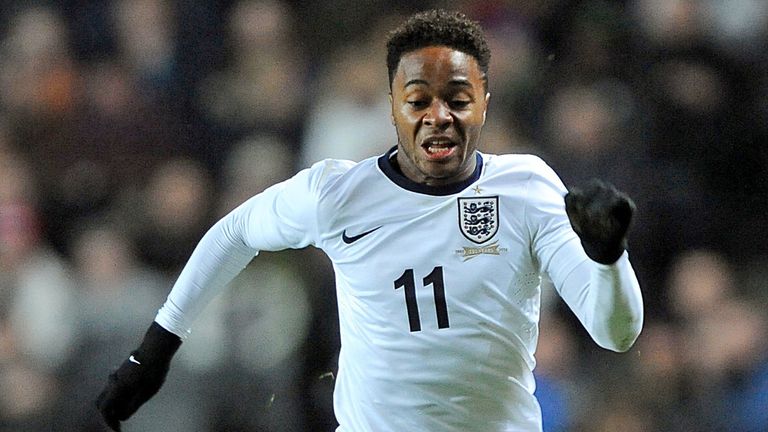 Roy Hodgson's side face Peru at Wembley on Friday in the first of three warm-up matches for Roy Hodgson's team before the finals start on June 12.
England hope the likes of Raheem Sterling, Ross Barkley and Southampton duo Adam Lallana and Luke Shaw can take opposition by surprise in Brazil - but Bengoechea, who is Uruguayan, is certain that will not be the case.
"We are very much aware of all England's young players," Bengoechea said.
"In South America, there is coverage of the Premier League during the week and certainly every weekend so we are very much aware of those players.
"I know the England manager has freshened up the squad with some new faces in comparison to the players who got England to the World Cup.
"I think nowadays in football, though, it's really quite tough to surprise any team no matter where they are in the world.
"The stats we all have on players really make that impossible.
"I think whoever lines up for England in those group stage games against Costa Rica, Italy and Uruguay - I think those opponents will be very clued up about England's team."
Friday's encounter at Wembley is Bengoechea's first game in charge of Peru after he replaced Sergio Markarian, who resigned after failing to qualify for the World Cup.
Bengoechea knows his players will be eager to impress but the 49-year-old has reassured Hodgson his players will do their best to avoid causing any disruption to England's World cup plans
"It's a very, very big deal for us - it's a big occasion - when any South American side travels to play in Europe it's a very special occasion," he said.
"I want to emphasise though that this is a preparatory game for both England and for us.
"We hope we are up to the task tomorrow but it's all about getting England into good shape ahead of the World Cup.
"Nobody wants any injuries or anything like that - we want the England manager to be satisfied and we know we have been invited here to take part.
"While we are trying to do our best, it is certainly the case that England are in the final stages of preparing for a World Cup and we respect that very much."