World Cup: Gus Poyet says Uruguay will do everything it takes to beat England
Gus Poyet has warned England to expect Uruguay to try all the tricks in the book when they meet at the World Cup.
Last Updated: 02/06/14 11:07pm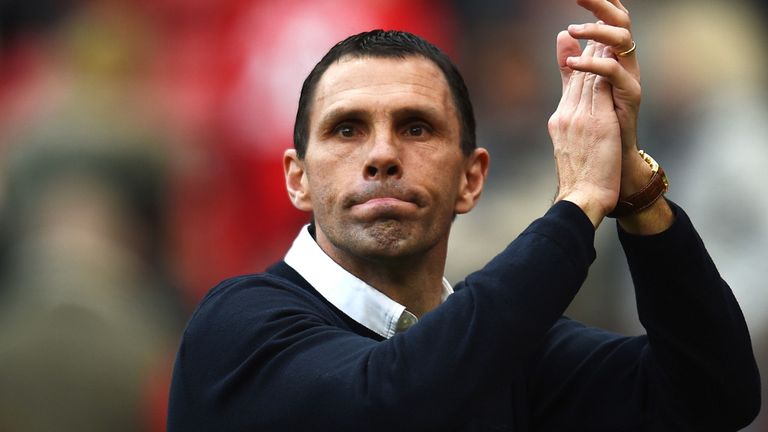 England face Poyet's nation second in Group D and, dependent on their opening results against Italy and Costa Rica respectively, the match could go a long way to deciding whether they reach the knockout stage.
Poyet, who won 26 caps for Uruguay, feels England's players are 'too nice' and he expects his more ruthless countrymen to make the most of that as they look for a positive result in Sao Paulo on June 19.
"Whatever it is, to stop you, to win the game, we do that and we are proud of that," the Sunderland manager said.
"We will play that game. We won't accept that you are better than us. I won't accept that you are better than me.
"If you're better than me, I will find a way to stop you - I'm not going to accept you're better than me because if I do, I lose.
"Are England too nice? Yes, without a doubt.
"I know that for you a handball on the goal-line is cheating. It's not for us - it's part of the game.
"If I'm the last man and you're running and I pull your shirt and you go down and I get sent off - is that cheating? No, it's not cheating."
Uruguay caused controversy at the last tournament in 2010 when Luis Suarez deliberately prevented a goal with a handball in their quarter-final with Ghana.
Suarez was sent off but the resulting penalty was missed and Uruguay moved on to the semis in a shootout, eventually losing to the Netherlands.
Of that incident, Poyet added: "I know it was massive in England but that's a surprise for us - he saved it, he was sent off, it was a penalty.
"It's worse for us when you do something that no-one sees, like punching someone, but a handball on the goal-line is a handball on the goal-line."