International news: Sir Trevor Brooking to leave FA role after World Cup
Sir Trevor Brooking will retire as the Football Association's director of football development after the World Cup.
Last Updated: 05/06/14 4:39pm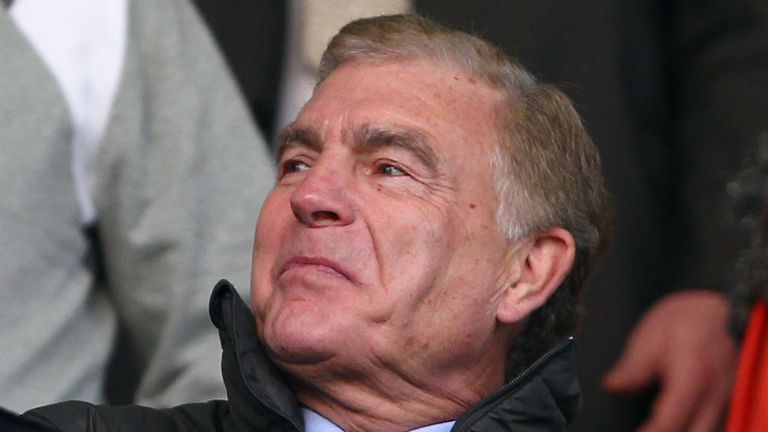 The former West Ham United midfielder has been in the post for more than a decade and will formally leave the role on August 31.
Brooking, 65, is currently in Miami with the England squad and believes the framework has been put in place to continue the work he has done at grassroots level.
"I believe now is the right time to step away from my full-time role at the FA and I feel extremely positive about the future of Football Development moving forward," said Brooking, whose legacy includes a key role in the building of England's National Football Centre at St. George's Park in Burton and the Skills programme, which now has more than 160 full-time coaches working with children.
"Under the leadership and guidance of Dan Ashworth and Gareth Southgate, we have now put in place a strong, credible, elite structure to support the professional game.
"They also appreciate how crucial it is to work in tandem with our grassroots infrastructure who've always been a consistent supporter of our work programmes across coaching and player development.
"I'd also like to convey massive thanks for the tremendous efforts of all FA staff, who often don't get the public recognition they deserve, and good luck to everyone in the future."
Brooking was part of the group that appointed Roy Hodgson as England manager and will remain with the squad throughout the tournament in Brazil.
"Trevor is a football man and has been a great friend to me both before and during my time as England manager," said Hodgson.
"He was a fine footballer, one that any England team would be grateful of, and he has proven to be equally adept in his role at the FA.
"I hope he has a happy and healthy retirement and I know that is a sentiment echoed by the entire England staff and squad."