World Cup: Tiredness will hurt England in Brazil, says Paolo Di Canio
Paolo Di Canio believes the punishing schedule in England will hurt their chances, saying Wayne Rooney will be 'cooked'.
Last Updated: 07/06/14 1:19pm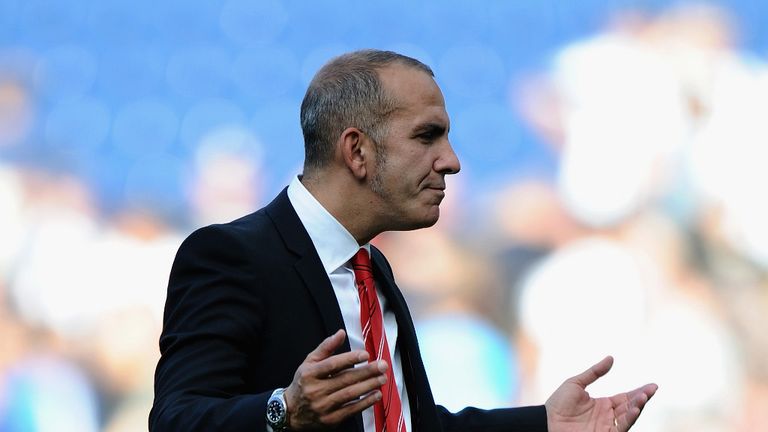 The former Sunderland boss feels the punishing domestic schedule in England will be the undoing of Roy Hodgson's men in Brazil.
The Italian highlighted Wayne Rooney's all-action style and believes the Manchester United striker will once again fail to fire on the biggest stage.
"England are missing parts, the reserves are not up to par. And the players are tired. I really like Rooney but he arrives in these competitions cooked, because he plays a lot of games in the season," he told Gazzetta dello Sport.
"He gives all of himself, in every game, but the temperatures in Brazil will be very hard for him.
"They do not have a winter break. It's nice to play at Christmas, but they pay the price for this in June when the fatigue can be devastating."
However, Di Canio is intrigued by the younger players in the England squad, picking out Ross Barkley, Raheem Sterling and Luke Shaw.
He said: "They have interesting talents. I think in Sterling, Sturridge, Barkley. I like Shaw, who for me is one of the strongest full-backs in Europe - incredible strength, he is never tired.
"But the English do have a problem - they do not play much together. They must improve their understanding and they do not attack the space well."
Italy's recent form makes far from impressive reading - they have not won since beaten the Czech Republic last September - but Di Canio expects them to step up their work rate come June 14.
"Lately I've noticed some difficulties, but the Italian players have the value of flexibility, they can change position," said the former AC Milan, Celtic and West Ham forward.
"They may lack a true identity, but the physical work done in the last two weeks will put them in a good position compared to the English, who are exhausted."