World Cup: Joe Hart feels England's knowledge of Luis Suarez will be big boost
Last Updated: 11/06/14 9:48am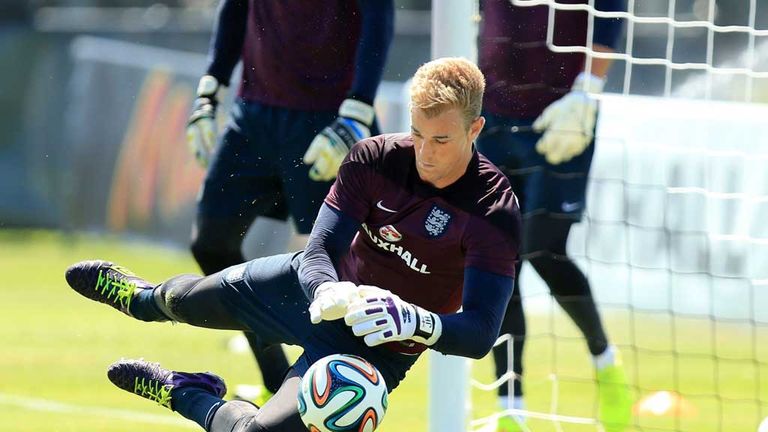 Joe Hart believes it is a good thing that England know all about Luis Suarez ahead of their crunch clash with Uruguay next week.
After kicking off their World Cup campaign against Italy this weekend, England will then face Uruguay in Sao Paolo next Thursday with Suarez set to feature after recovering from his recent knee troubles.
But Hart - who has only conceded once against Suarez in his last six games against the Liverpool star - believes the familarity England have with him, particularly from his Anfield team-mates, will help them combat his talents.
"The fact is we know Suarez, we know that he can be trouble. But knowing him doesn't make him any more trouble," he told The Sun.
"There'll be some familiarity, the Liverpool players will know him a lot better. I'm sure they'll give us their input on the different ways of stopping him.
"So hopefully that's only going to help."
Hart maintains that confidence is very high in the England camp ahead of their clash against Italy in Manaus.
"I think we've had a really positive season with these players, the young guys coming through.
"I think we have to go out there with no fear - and make sure we leave the tournament with no regrets."