World Cup 2014: Wayne Rooney still England's best player, says Robert Lee
Last Updated: 17/06/14 2:57pm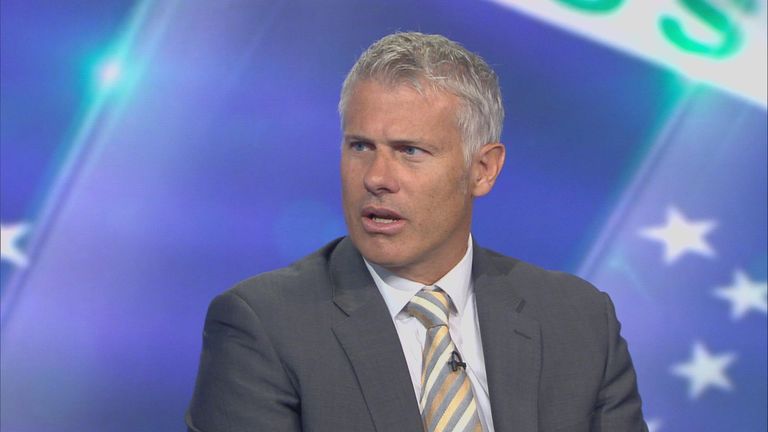 Former England midfielder Robert Lee believes Wayne Rooney is still the country's best player and the team should be built around him.
Rooney's place in Roy Hodgson's team has fallen under heavy scrutiny, with youngsters Raheem Sterling and Ross Barkley, along with Adam Lallana, all pushing for places among the forwards.
The 28-year-old Manchester United star bullishly declared he is ready for the World Cup ahead of England's opener against Italy on Saturday, and former Newcastle man Lee has backed the forward to light up the tournament.
"I don't care what anybody says, Rooney is our best player and this will be his World Cup. I think he's ready for it," he told Sky Sports' World Cup Verdict.
"He's been criticised because of the way Manchester United have played last year but he did as well as he could in that team.
"He's suffered because he's so good. We've played him on the left, right and in the middle. Let's put him in his best position and let him play.
I don't care what anybody says, Rooney is our best player and this will be his World Cup. I think he's ready for it.
Robert Lee
"Lionel Messi is Argentina's best player and they play him in the middle and build everything else around him – that's what we should be doing with Rooney."
Lee was joined on World Cup Verdict by Tony Gale on Friday, and the former West Ham defender agrees on Rooney's quality.
Gale said: "He's got a bit of genius about him and he's such a good striker of the ball.
"If you want someone who is going to engage two central defenders, spending a lot of time up-front on his own, who is going to hold it better? I think that's Rooney.
"But I actually think Roy will start him on the left-hand side against Italy."
Gale and Lee also debated over who should start in midfield alongside Steven Gerrard when England open their Group D campaign in Manaus, and Gale believes it should be Arsenal's Jack Wilshere.
Gale said: "For me, it's about who is the better passer of the football and that's Jack Wilshere. I think he can dictate the tempo in midfield."
Lee agrees Wilshere is a better player but believes Jordan Henderson should start in order to keep last season's successful Liverpool vein running through England's team.
"Jack is probably a better player than Jordan but he's played so well with Gerrard this season I think he should play," Lee said.
"Sometimes it's not about the best individual players but the players that will make the best team."