World Cup: Phil Jagielka not expecting England to get right results from elsewhere
Last Updated: 24/06/14 3:13pm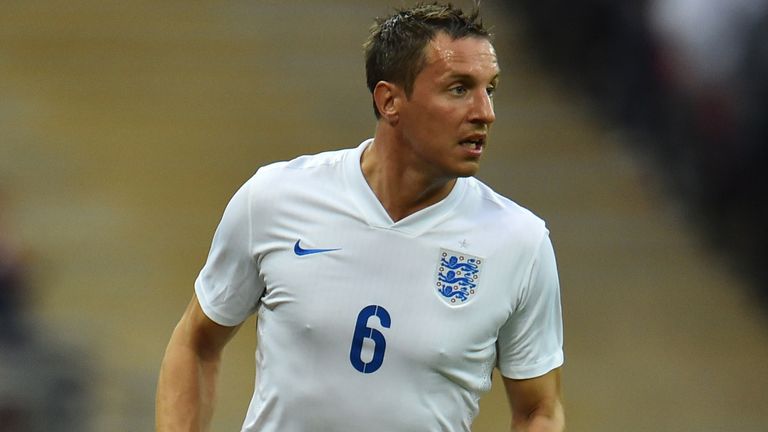 Phil Jagielka admits England are not expecting to get the results they need to qualify for the World Cup knockout stage.
The Three Lions are reliant on Italy to beat Costa Rica on Friday and then Uruguay in their final game with England also beating Costa Rica on Monday if they are to progress to the round of 16.
Jagielka knows such a sequence of events is very unlikely after England lost their first two games 2-1, with Luis Suarez scoring twice in a win for Uruguay on Thursday night to leave their hopes in the balance.
"There's a small chance but we are not exactly expecting something like that," the Everton centre-back said. "We have to go out there and give a good performance against Costa Rica.
As you can tell by my voice, everyone is absolutely devastated.
Phil Jagielka
"We had them on the back foot. I'm not sure what went on with Daniel Sturridge's penalty appeal, and we had a couple of chances, but obviously we just weren't able to get that second goal.
"It is a similar story to the Italy game. We played pretty well but not good enough."
Asked to sum up his feelings, Jagielka added: "Gutting. We played so well again in spells.
"It didn't go our way with Steven (Gerrard) flicking the ball on, and you just hope that he mishits one, but he hit the target and they win the game.
"We've not seen it again, but as a defender that's the last thing you want to see. A punt down the pitch, a flick-on and a goal.
"As you can tell by my voice, everyone is absolutely devastated."