World Cup: Ray Wilkins feels England should have got more physical with Luis Suarez
Last Updated: 20/06/14 1:00pm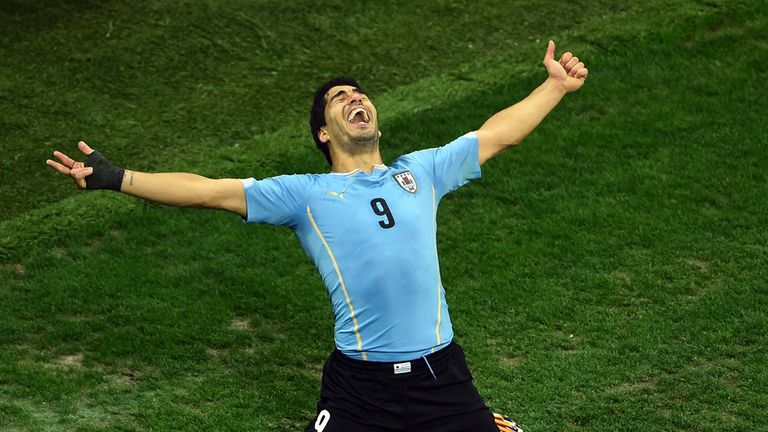 Ray Wilkins believes England paid the price for not making enough 'physical contact' with striker Luis Suarez in their costly World Cup defeat to Uruguay.
Suarez underwent keyhole surgery on his left knee and manager Oscar Tabarez warned the Liverpool forward, who did not play at all in Uruguay's defeat to Costa Rica, might not be 100 per cent fit.
But he made light of such pre-match predictions to score two well-taken goals and leave the Three Lions on the brink of a group-stage exit.
Wilkins, who made 84 appearances for England between 1976 and 1986, felt England should have taken a more physical approach with Suarez, whose class was ultimately the difference between the sides.
 "I'm not an aggressive person in my nature but Suarez has just come back from a cartilage operation five weeks ago," he told Sky Sports News.
"His training has been okay from what we've heard. Did we make enough physical contact to see if his knee is okay? In my opinion, no we didn't.
"I'm not saying we should have kicked lumps out of him but we could have made a couple of tackles within the rules of the game to see if his knee was legit."
Wilkins also feels the time is right to stand by Roy Hodgson and to maintain the current course of developing young players, despite England now being likely to a first World Cup exit at the group stages in 56 years.
"It's the right decision for him to stay on," he said. "He's given the young players, who the country were calling for to play, an opportunity to play.
"Roy has been instrumental in that and there's no reason why he should step down at this moment. These young men will take time to gel as a group and I think we'll be okay."