World Cup: Tony Gale says England's senior players need to accept more responsibility
Last Updated: 20/06/14 4:14pm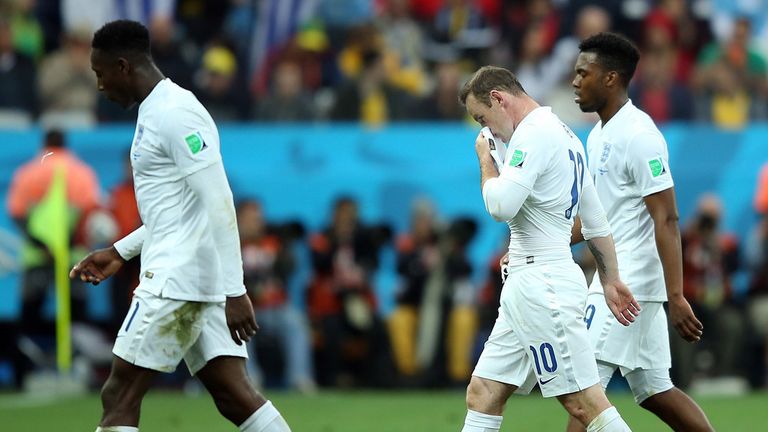 Tony Gale feels England's senior players need to start accepting more responsibility and stop being 'rabbits in the headlights'.
The Sky Sports pundit was unimpressed by the national side's performance at this year's World Cup, in which they have been beaten by Italy and Uruguay and stand on the verge of a group stage elimination.
Gale feels none of the current team are attempting to 'make a name for themselves' at the tournament and that they all need to start reproducing the form of which they have proved capable for their club sides.
"Nobody seemed to want the ball and it was devoid of ideas," said Gale of the performance against Uruguay. "It was like going back to South Africa four years ago.
"The boys need to accept some responsibility. You've got established players not accepting responsibility on the ball.
"Nobody looked like they wanted to make a name for themselves at this World Cup. At club level they are good players and they didn't show that yesterday.
"They pull the white shirt on and all of a sudden they look like rabbits in the headlights.
"This was a poor Uruguay side, they had a half-fit (Luis) Suarez and (Edinson) Cavani, who is a good player but the rest are pretty ordinary.
"We should have dictated the game and we should have won it but we didn't turn up."