World Cup: Sky Sports pundit Glenn Hoddle insists English football requires a revamp to aid the national team
Last Updated: 21/06/14 11:20am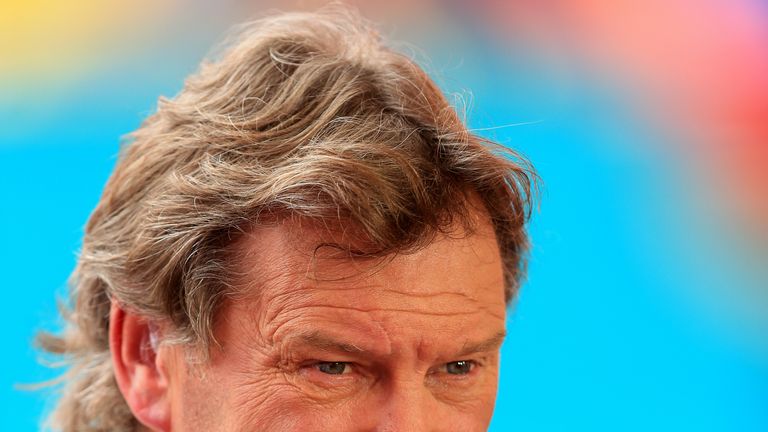 Sky Sports pundit Glenn Hoddle insists English football requires a revamp in order for the national team to compete in big tournaments.
The former England manager fears the shortcomings of the players will still be a talking point a decade down the line unless the coaching system is changed.
England crashed out of the World Cup just eight days into the competition in Brazil, following defeats to Italy and Uruguay in their opening two fixtures.
And Costa Rica's 1-0 victory over the Italians means England have made their earliest exit from the World Cup since 1958.
Hoddle said: "This is a much bigger picture of how we've got to change and what other countries have done with their youngsters.
"That's a long-term thing. That isn't about too many foreigners in our country stopping youngsters, this is a bigger picture.
"And this goes back to how we might have to change our attitude and what we desire from a young footballer of five, six, seven years old, what I call pre-coaching before they get to eight years of age and they start getting coached.
"This is about being happy with the ball, manipulation of the ball. This is about having a part of your body which becomes the ball. And that's what they've done in South America all their lives, and Europe, Europeans, the Spanish.
"We have never had that philosophy. And we will be sitting here in another 10 years saying the same things if we don't change our philosophy of how we deal with football."
Hoddle believes current England manager Roy Hodgson should persuade some of the more experienced players to stay with the squad for the Euro 2016 qualifying campaign to help the younger players coming into the national set-up.
Another former England manager Graham Taylor has urged Hodgson to continue putting his faith in youth.
While backing Hodgson to continue in the post, Taylor said: "We wanted to see the young players and there is hope amongst that, there is no doubt about that.
"I honestly do believe that the media, in terms of Roy giving these youngsters a chance, were behind that, and I just hope that we stick at this development and letting the young players develop on the international scene.
"I think there is some future here in the English young players that we have seen."