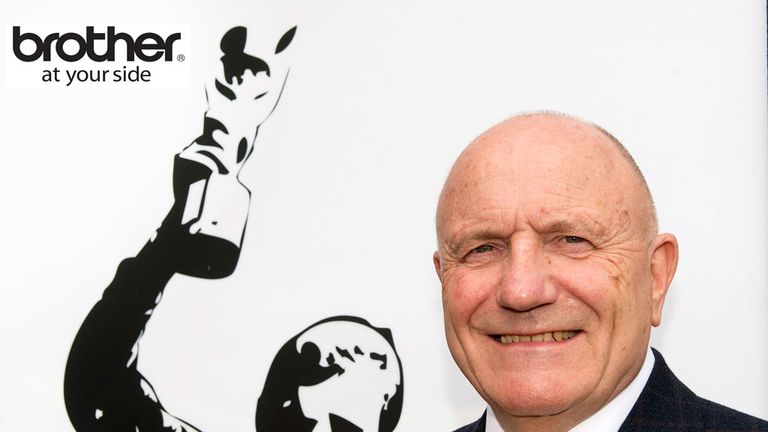 World Cup winner George Cohen insists Roy Hodgson is the right man to take England forward, but has called on him to adapt the way his full-backs play.
FA chairman Greg Dyke wasted no time in saying Hodgson would remain in charge for the next two years immediately after England's elimination at the group stages in Brazil.
And speaking on behalf of Brother UK, Cohen, who played right full-back when England won the trophy in 1966, believes Hodgson must make defensive adjustments if England are to be successful in the future.
"I believe it is right that Roy Hodgson should stay on for another two years," he told Sky Sports.
"I've had a great deal of faith in him since I met him at Fulham. He did a tremendous job there especially in getting us to a European final but there is a problem that he needs to sort out and that is the defence.
"In my time, you were a full-back and a defender. You defended first and you attacked second.
I believe it is right that Roy Hodgson should stay on for another two years.
George Cohen
"The only trouble I have with these youngsters (playing at full-back), who are great athletes and very skilful, is that they always seem to be in front of the ball.
"In other words, if anything happens in between them receiving it, they are on the wrong side of the play. They should be going on to the ball because if the play breaks down, they are still goal-side.
"I stress that if you go on to the ball, you can see the play and you can see what you're doing.
"If you're receiving it as a full-back, you've got to keep your eye on the ball, wait till it comes to you, control it and then you probably find that an opposing defender is on top of you.
"Then the ball is played back and you progress nowhere. I can't understand why we haven't sorted this out a long, long time beforehand.
"Roy Hodgson may change that or he may not, but I think that is one area where I think we let ourselves down. We expect too much from our full-backs quite frankly."
Cohen also admitted that he sympathised with Hodgson as he believes the 66-year-old has a limited talent pool to choose from.
"What happened in Brazil surprised me to be quite frank and a lot of my contemporaries said we could have at least made it to the quarter-finals," said Cohen, who spent his entire career at Fulham. "But we have a young team who can learn.
"I remember Sir Alf Ramsey found it very difficult to find 27 players to go to Lilleshall in 1966.
"Out of maybe 200 players in the old first division, there were a few Irishmen and Scotsmen and a few foreigners.
"Then there were those that weren't good enough, those that were too young and those that were too old, so he didn't have too much to choose from.
"Today it is even more difficult because of the number of foreign players that have come into this country. It's enormous, so I think Roy has the short end of the stick when it comes to picking international players."
George Cohen was speaking on behalf of Brother UK, Official Technology Partner of Fulham FC. For more information on Brother products, visit brother.co.uk.