World Cup: Everton boss Roberto Martinez says England's future is bright
Last Updated: 07/07/14 11:43am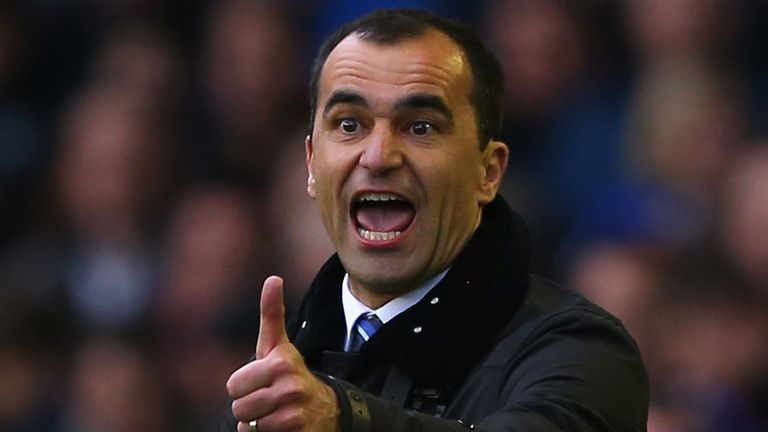 England can mount a serious challenge to win a major tournament in the future if they stick to their attacking principles, according to Everton manager Roberto Martinez.
Roy Hodgson's young squad failed to progress from the group stages of the World Cup, the first time they missed out on the knockout phase of the tournament since 1958.
But Martinez believes the experience of playing in Brazil puts youngsters such as Ross Barkley, Raheem Sterling and Luke Shaw in good stead for Russia in 2018.
"I was very impressed with the manner that England approached the competition," the Spaniard told fifa.com.
"Looking back at other tournaments, it was the case of trying to progress and go through.
"This time around, it has been a clear approach of: let's try to be ourselves, let's try to find solutions and learn from the experience for the future. If we progress in this tournament, great, if not we'll get the benefits.
"There is a real legacy growing in this new England set-up. I love the eye-to-eye mentality and having a really brave outlook about their performances.
"The defeat against Uruguay was marginal. The game against Italy was very small margins as well, not to get the victory.
"Overall, it's a positive approach, and I think there is an understanding from the English public that there needs to be a bit of patience and a structured path to be successful, not just to be good in big tournaments but to try to win a big tournament.
"To get there following the methods of Belgium or even Spain takes time.
"There has been a step towards achieving that with how England allow youngsters to have a major say and develop a clear way of playing that is going to be very beneficial for the future."