Scotland boss Levein: We'll handle World Cup pressure in Wales
Craig Levein says his Scotland team will handle the pressure in this evening's World Cup qualifier against Wales.
Last Updated: 12/10/12 7:59am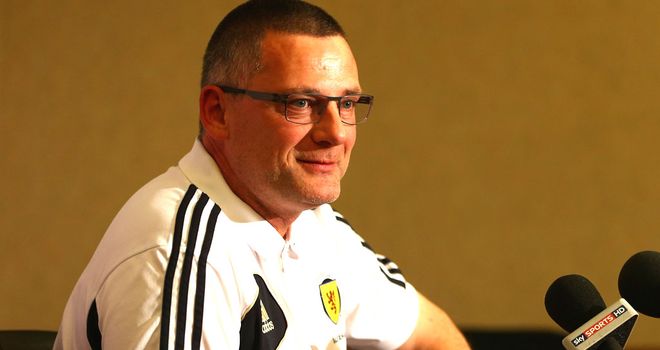 Two home draws have left the Scots with much to do in Group A and the Sky Live encounter will have a major effect on both countries' hopes for Rio 2014.
Wales lost 6-1 in Serbia last month, the second of two opening defeats, but Levein preferred to concentrate on his own rather than Chris Coleman's men.
He said: "These guys we have play in the biggest leagues in the world every week in front of TV audiences of millions and they cope with it.
"I don't think there is going to be any worry at all in our team about being able to handle the pressure."
Levein admitted he felt empathy with opposite number Coleman as an international boss with high expectations and added: "I had a brief chat with Chris down in London a couple of months ago about the differences between club management and international management.
"There are a lot of differences - it's a tougher job I believe. We've both got tough jobs but you don't take the job that I'm in or Chris is in and think that everything is going to be easy because that's just impossible.
"Yes, it's tough but I'm the proudest man in Scotland to be the Scotland manager. Anything that comes with it, I'll take it just so that I can do this job."