Manchester United and Scotland midfielder Darren Fletcher always confident of comeback
Manchester United midfielder Darren Fletcher insists he was confident of recovering from his chronic bowel problem.
Last Updated: 12/10/12 12:25pm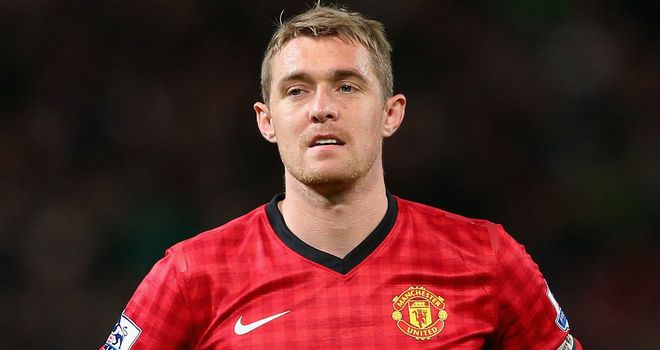 The 28-year-old endured a 10-month spell on the sidelines before making a comeback to competitive action last month amid suggestions that he would be forced to call a premature end to his playing career.
Fletcher, who is likely to start for Scotland against Wales in Cardiff in a World Cup qualifier on Friday, is delighted to be back playing for both club and country.
"I didn't doubt that I would play again," he said. "I always felt I would be back. I think I needed to have that kind of attitude.
"There were other people who doubted it but, for me, to be here I always needed to believe.
"I couldn't let myself think I might not make it. I always told myself I'd be back one day and fortunately that's the case. But it's not been plain sailing along the way by any stretch of the imagination.
"I would like to think Sir Alex [Ferguson] always knew I would be back, as well. Right now, I'm still at the stage of convincing him that I should be back in the team and playing two or three games a week."
Battle
However, Fletcher admits that he lives under constant fear that ulcerative colitis could recur in the future.
"The doctors just needed to find out if not playing would make me healthier," he said. "Then I would have been left with a decision to make. Do I want to play football or do I want to live a healthy life?
"But deep down I was always confident it wasn't going to end that way. I always felt we would find a medication that would work. I just had to stay positive even though many people, maybe even the doctors, didn't think I'd ever be back.
"The condition never goes away and that's the thing I have to live with. Every day is a battle for me. I have to watch my diet and take certain medication or it could come back.
"I'm never going to be 100% and that's something I'm going to have to live with for the rest of my life. But the position I'm in now, compared to where I was? I'd gladly accept being like this for the rest of my life. It's not ideal, but it's manageable."