Alex McLeish would like to stay in club management rather than return to Scotland
Alex McLeish has seemingly ruled himself out of the running to make a return as manager of Scotland.
Last Updated: 06/11/12 3:32pm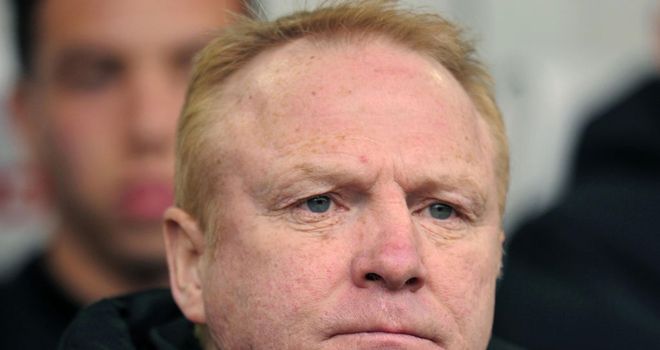 McLeish was in charge of the Tartan Army for a successful ten-month period in 2007 but he left to take charge of Birmingham City.
He is currently out of work since leaving Aston Villa in the summer but, despite admitting he is ready to return to management, he says that he is still looking to remain a club boss.
"I left the national team to take up club football. I felt I was missing the day-to-day stuff and I think I am still of that mind," he told TalkSport.
"I wouldn't like to be unfair to Scotland fans in terms of coming back to the job and being a hypocrite.
"I really enjoyed working at national team level and players were full of enthusiasm and confidence and we had some great performances and results, and that is the bottom line as it intensifies for that one week - the press pile the pressure on as they are in.
"I don't want to come out and say I don't want the Scotland job, I'd never want to say that. But I do feel I've still got some time left in club football and that's what I want to focus on."
McLeish gave his backing to his former Aberdeen team-mate Gordon Strachan - who is favourite to succeed Craig Levein after his sacking on Monday.
"Gordon looks a pretty good choice to me," he added.
"He's had great success at club level with Celtic. Whether he wants to come away from his TV role, because he's very good at that, is a big decision for him to make."
McLeish insists that he is ready to return to management, saying: "At the moment, there is nothing pending.
"I took the time out after a tough season at Villa and I felt that break I had - I have energy again - but that break was a necessity and very beneficial to me as I am in a completely different mind now."