Wales and Scotland could receive a World Cup 2014 boost after UEFA threatened to kick Serbia and Croatia out of the tournament
Wales and Scotland's World Cup 2014 hopes could be lifted after UEFA threatened to kick out Serbia and Croatia.
Last Updated: 13/11/12 12:18pm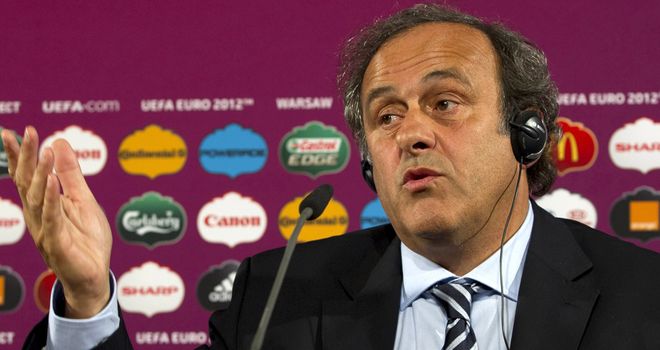 UEFA have given the Balkan nations an official warning due to the misbehaviour of their fans and Serbia face a fresh charge after the ugly scenes at the end of the England Under-21 match in Krusevac last month.
Platini admits he is keeping a close eye on the two countries and will ban them from Brazil 2014 if there is further crowd trouble in their remaining Group A ties.
Scotland's qualification hopes look bleak with the team sitting rock-bottom of the table and this dismal position led to the recent dismissal of manager Craig Levein.
Wales defeated Scotland last month, but that win supplied their only points of the campaign and both teams would be handed a lifeline if Serbia and Croatia are eliminated.
Platini said: "More than a year ago we gave a serious yellow card to Croatia and to Serbia.
"It's true it's a problem that concerns us hugely. I personally will attend the games and evaluate what the Croatian and Serbian Governments are doing with the problems.
"If we get firecrackers, banned flags and racist chanting then they will be removed from the World Cup in Brazil."