Gordon Strachan confirms Scott Brown as new Scotland captain
Gordon Strachan has confirmed Scott Brown as the new Scotland captain ahead of Wednesday's friendly against Estonia.
Last Updated: 06/02/13 6:16pm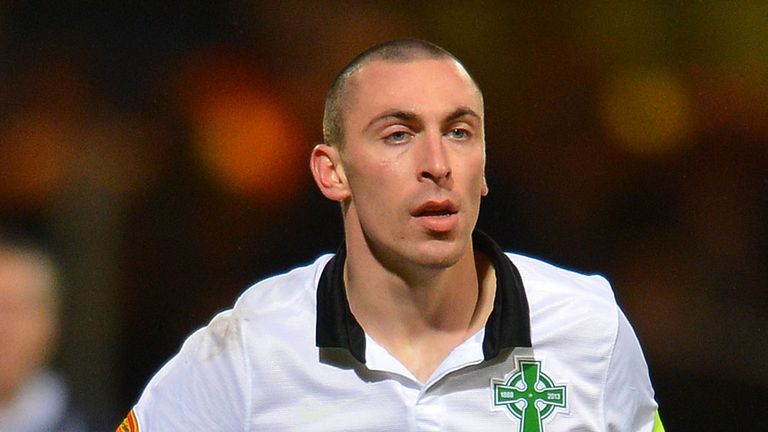 The Celtic skipper will lead the team out at Pittodrie and new Scotland boss Strachan said: "He already knows what it's like to be a captain with pressure and that made him favourite."
Gary Caldwell and Kenny Miller have shared captaincy duties in Darren Fletcher's absence, but Caldwell has returned to Wigan with an injury and 33-year-old Miller is unlikely to start as the Vancouver Whitecaps striker is in the middle of his close season.
Strachan confirmed Caldwell's withdrawal was one of several from his squad, adding: "He's left. Grant (Hanley) has left too, they did well to come up, they'd really been struggling.
"Ross McCormack has left, he's got some sort of bug but he made it up here which was terrific.
"Young James (Forrest) went back because I felt it might be too much to play two games back to back for him. So he's away to Celtic and they'll look after him there."
The Scotland boss is more than willing to liaise with Premier League managers, saying: "I spoke to a lot of managers recently and I'm trying to do the best for the group and the best for the managers.
"The team that is picked is the best one we can put out on Wednesday.
"We're taking into consideration the last time they played, the conditions they played in and who'll be playing at the weekend.
"We'll try to help them and try to get something positive for ourselves."