Scotland skipper Gary Caldwell reckons Wales pose threat from several players
Scotland skipper Gary Caldwell believes Wales will pose a threat from several players at Hampden on Friday.
Last Updated: 22/03/13 6:37pm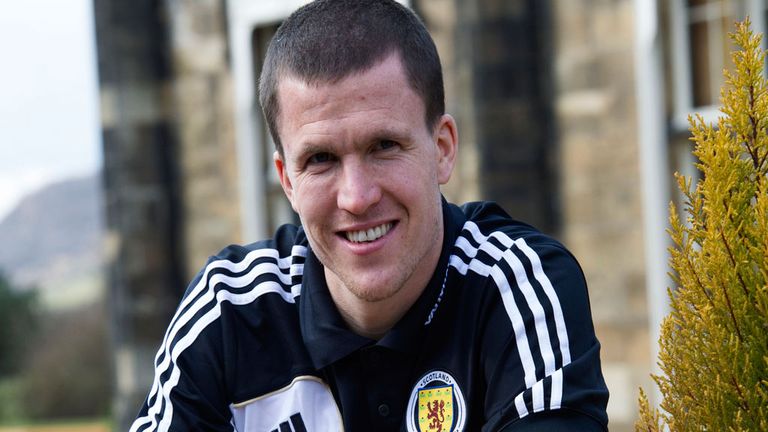 Winger Gareth Bale has been identified as the biggest danger to Scotland as they look to earn a first win in five attempts in their World Cup qualifying campaign.
But Caldwell insists former Celtic forward Craig Bellamy and Swansea defender Ashley Williams are also capable of harming his side.
"Bale is one of the best in the world when he gets players one-on-one, but as a team we can stop him," he said.
"We have spoken about it as a team this week and gone into detail about how we are going to do that and we will be ready for him.
"But it's pretty disrespectful to the other players. You look at Craig Bellamy, Joe Allen, Ashley Williams - Wales have got top players playing at big clubs in the Premier League.
"Everyone goes on about Bale and rightly so, because he is one of the best players in the world. But we have players, especially at the top end of the pitch, who can hurt teams."
And Caldwell has laughed off suggestions by former Wales winger Mickey Thomas that the current Scotland team is the 'worst in their history'.
"I've been part of a few 'worst Scotland team ever' headlines in the past, so that doesn't bother me," added the Wigan defender.
"Friday night will be the judge of how good a team we are and how much we've progressed.
"This is a friendly group with a good spirit. The new boys have settled in well this week and hopefully this is going to be a real attacking Scotland side that the fans can be proud of."