Scotland v Wales: Joe Jordan aware of Gareth Bale threat
Joe Jordan believes Scotland must work as a team to ensure that Gareth Bale is not afforded too much space.
Last Updated: 22/03/13 6:52pm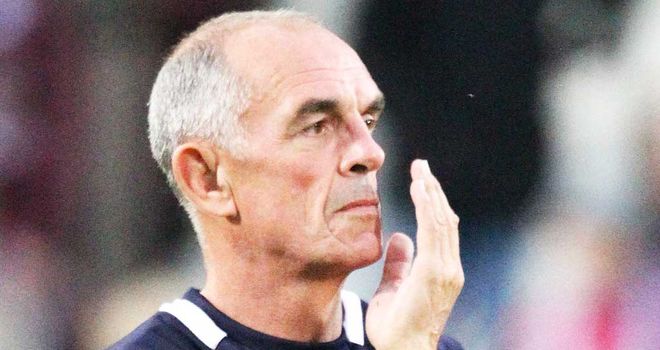 Bale is expected to be fit to start for Wales at Hampden Park and he will provide the main threat after a scintillating run of form for Tottenham Hotspur this season.
He also scored both goals in Wales' 2-1 home win over Scotland earlier in the campaign and Jordan insists it is vital to learn from what happened that night.
"On the night he showed what a threat he was and it was to Scotland's cost," said former Scotland international Jordan, who knows Bale well from his time as a coach at Tottenham and has also had to try and devise a plan to combat the Welshman in his current role at QPR.
"He was allowed the freedom and space to do what he can do and he has done it for the last two or three years now.
"Someone like Gareth, who is an exceptional player, I think you have to deny him space. You can't allow him to be picking up the ball and running at you, because once he builds up a head of steam he has fantastic ability and we know from the marvellous goals he has scored this year how he can finish, so I think they have to tie him down in such a way that they don't give him any margin of space whatsoever.
"That is not down to one player, that is down to the team and I think they have to share that load. Gareth is getting experience now and he will go and look for different areas where he can find space to get the ball, so it is down to the team having good communication so that is not allowed to happen."
Scotland and Wales may not be challenging for World Cup qualification from Group A but Jordan says there is still a lot at stake for both sides, especially with Gordon Strachan taking charge for the first time in a competitive fixture.
He said: "It's a huge game as Scotland look to recover from the indifferent start they have had which leaves them in a very difficult position to qualify, but if they do get a win it will make things look a little bit better.
"It is important that Gordon gets off to a good start and gets the crowd behind him."