Gordon Strachan: No repeat of Scotland's 'freak' display against Wales
Gordon Strachan insists Scotland's performance during their game against Wales will not be repeated.
Last Updated: 26/03/13 6:35pm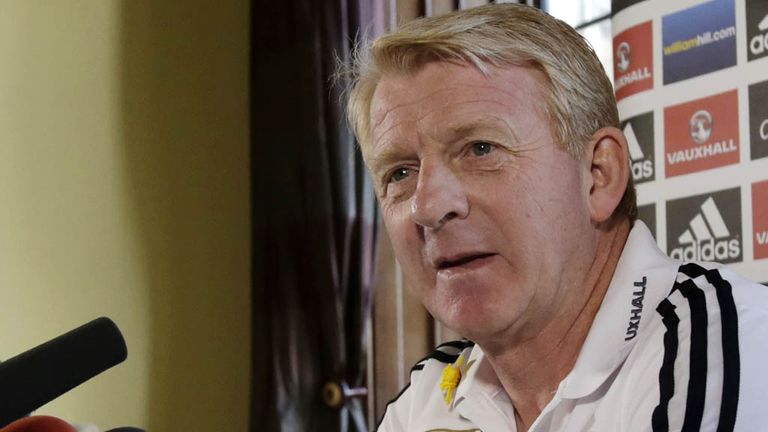 The 2-1 defeat to Chris Coleman's side at Hampden on Friday means Scotland stay bottom of Group A with two points from five games, but Strachan is adamant they can improve on their woeful start in that match when they face Serbia on Tuesday.
"It was a freak 25 minutes," said the Scotland boss. "I can't call it a bad 25 minutes. I thought it was freaky, what I saw was totally unusual.
"I spoke to the players and they had never seen anything like that 25 minutes anywhere in their footballing career.
"I don't think that will ever happen again - I know it won't happen again.
"So I put that aside and look at the next 20 minutes which was fine, we got into a rhythm.
"The second half was fine, we looked like we were going to score and then we lose a goal and then the last 15 minutes, we didn't really count that
"It was a disappointment for everybody who went there on Friday night, people were scratching their heads as to what happened for the first 25 minutes, but as I say, it was a freak 25 minutes.
"We are still in the process of making ourselves feel better and we will do that by training and putting together a plan.
"We are all hurting that's for sure. The players realised that it was an opportunity wasted and I realised that as well."
Scotland head to Novi Sad with a weakened side, and Strachan added: "Tomorrow, because of injuries, there will be a completely different midfield again, in terms of shape and personnel and that's the way it is going at the moment.
"But on the bright side it gives everyone a chance and it gives me a chance to see them playing football at this level and it is a test of your character."