World Cup: Scotland boss Gordon Strachan praises Croatia hitman Mario Mandzukic
Gordon Strachan believes Croatia striker Mario Mandzukic will be as hard to nullify as Lionel Messi.
Last Updated: 07/06/13 6:39pm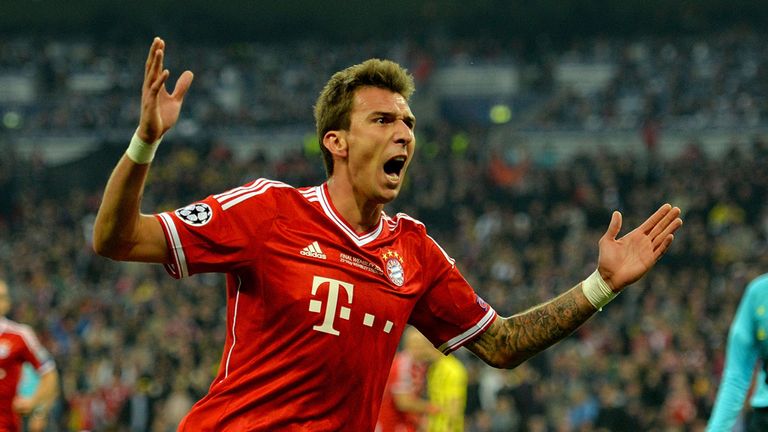 Scotland head into Friday's World Cup qualifier in Zagreb knowing they face a side with talent all over the pitch.
But Strachan believes that coping with Mandzukic, who scored for Bayern Munich in the Champions League final, will be as tough as dealing with Barcelona maestro Messi.
He said: "Everybody is aware of Mandzukic unless you come from Planet Zog. You know what he does, how he plays. I know what he does but I can't stop him.
"It's all right knowing what he does. It's like Messi. People know what he does but nobody can stop him.
"We will try our best. The longer we keep the ball, then the less chance there is of the other team doing well.
"Whatever team you're playing for, the longer you keep the ball, the less chance there is of the other team hurting you."
Scotland sit bottom of Group A with their hopes of World Cup qualification over, but Strachan believes they can record a positive result against the Croats.
He said: "To get some sort of points from it and for everybody to get back on the bus and say 'I did as well as I could'.
"That's the coaching staff, the players, everybody.
"We couldn't have used the hours any more so they must feel good about themselves because we've left nothing to chance."
With Darren Fletcher, Kenny Miller, Gary Caldwell and Scott Brown all absent from the squad, James Morrison will wear the captain's armband for the first time at international level.
Strachan said: "He's a good player and I think he sets a standard in training.
"He goes about approaching the game in a professional manner. He's a good professional, he's never had any problems.
"He does the right things, he understands the game, he asks questions. There were one or two candidates and we went for James.
"He never gets too low or too high and that's crucial when you're part of the coaching staff or the captain."