Scotland boss Gordon Strachan thinks no pep talk needed for Wembley fixture
Gordon Strachan does not believe he will have to provide a pep talk ahead of Wednesday night's meeting with England.
Last Updated: 14/08/13 7:11pm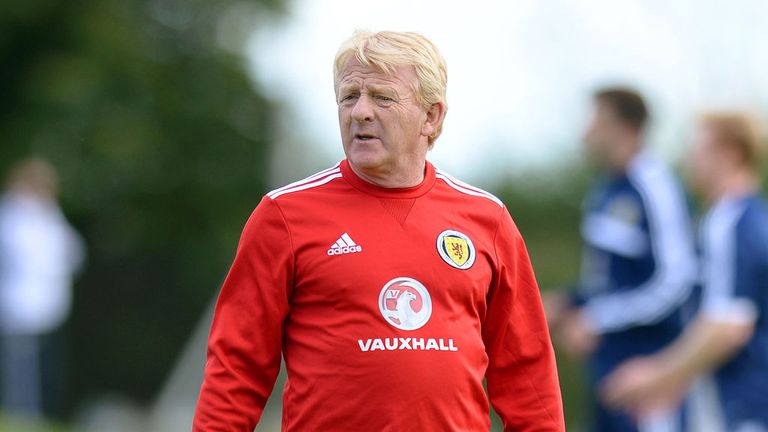 The two countries will meet for the first time in 14 years in a fixture marking the 150th anniversary of the Football Association in England.
"We're good, feeling good. The players are really looking forward to it," the Scotland manager told Sky Sports News.
"It is a friendly and a celebration of football but the game is going to be competitive. When I was a player and manager, friendly games didn't really turn me on.
"I think players could sniff that from you but it's a bit different this one. There is pressure there.
"I think some guys like a motivational speech, some are self motivated. You might have to speak to individuals or the group. These boys are self motivated I don't think I'll have to do too much.
"It is a fixture we all want to see more often, players, fans, media, even people who are not football fans. This is the sport everyone really can attach themselves to and enjoy it.
"A win in football makes you reasonably content until the next game. I could not tell how we will feel after the game win, lose or draw. When we were in Croatia the whole squad were very proud of the performance."
As to the prospect of facing Wayne Rooney, Strachan added: "I can't tell you how he is feeling. I'm sure Wayne will appreciate it if I kept quiet as everyone else is talking about him. He is a terrific player and one of the best in the world.
"We just have to deal with that and the rest of the players that are there. They have a fantastic squad but we are really feeling good about ourselves."