The SFA has praised the behaviour of Scotland fans at Wembley
The Scottish Football Association has praised Scotland fans for their behaviour at the friendly against England.
Last Updated: 15/08/13 3:52pm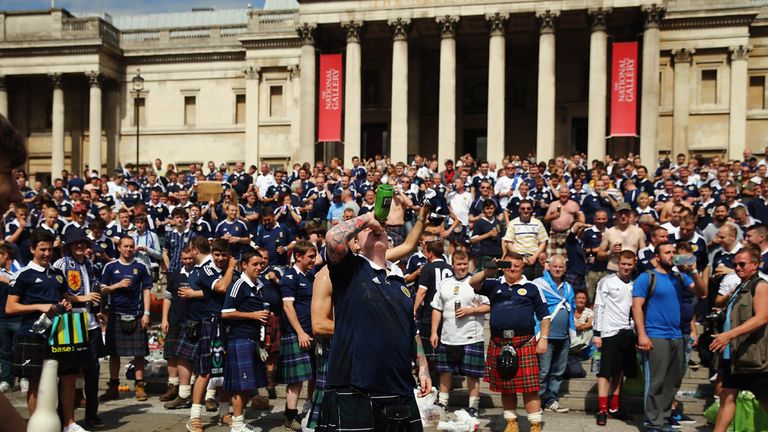 An estimated 20,000 Tartan Army foot soldiers made the journey to Wembley for the first derby showdown in over 14 years.
England won the match 3-2 but it was the traveling band of supporters who took the plaudits off the field.
The SFA's Security and Integrity Officer David Brand insists the fans departed the capital with their hard-earned reputation intact following a debrief with his FA counterpart, Police Scotland, Metropolitan Police and the British Transport Police.
"Firstly, on behalf of my colleagues at the Scottish FA and the network of people responsible for the security provision around the game I would like to thank the supporters for showing their passion and commitment in an exemplary manner," he said.
"In speaking to all relevant authorities last night and again this morning, the general consensus is that the Scotland fans' behaviour throughout was impeccable.
"We had 20,000 fans travelling to London and we have only been alerted to two arrests for minor offences outside the stadium.
"I think that statistic alone is testament to the fun but respectful manner in which the Scotland supporters travel.
"I know the fans would like to see the fixture played more regularly and I firmly believe that the excitement created in London and the atmosphere generated inside Wembley can only enhance the prospect of a return match at Hampden Park in the not-too-distant future."