Scotland boss Gordon Strachan confident of maintaining momentum against Belgium
Gordon Strachan reckons "the result will take care of itself" if Scotland carry out his orders against Belgium.
Last Updated: 06/09/13 7:59pm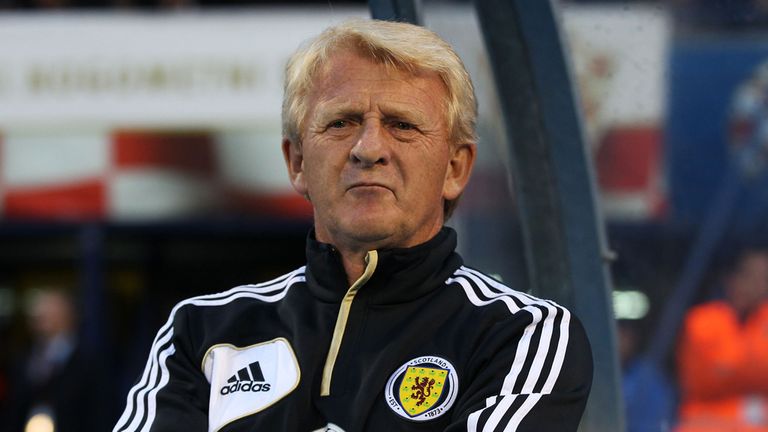 Strachan's side host the Group A leaders at Hampden Park on Friday with their qualification hopes dead, but the team on a high following victory in Croatia and a narrow defeat to England at Wembley.
And the manager is confident of maintaining that momentum, even against opponents now ranked in the top 10 by FIFA.
Speaking at a press conference the day before the game, he said: "I think Belgium are the third most expensive international side in the world in transfer fees - and that's only rating Christian Benteke at £8m.
"It would be disappointing if we disappointed on the night. I've got an idea and a vision of how I want to play.
"The players know that, and if they keep to that and play the way I want to play, do the right things and concentrate right, the result will take care of itself.
"We're all getting to know each other a bit better, but performances make you feel better - you can hold your head up high and you're proud.
"Everybody - the coaches, the backroom staff - feels a bit better about themselves."
Sky Bet make the Belgians likelier World Cup winners than England next summer - 18/1 as opposed to 25/1.
Asked whether the status of the opposition would provide extra motivation, he said: "You shouldn't need motivating if you're a professional footballer.
"People talk about Churchillian speeches - I don't think you really need that. Every now and again if you need to, then fine.
"But I think you should be self-motivated. If people come along to training to watch you, as a professional footballer you want to send those 20 people away saying you're a good player."
Scotland v Belgium is live on Sky Sports 3HD at 7.55pm