World Cup qualifier: Scotland manager Gordon Strachan was proud of his side's efforts
Gordon Strachan admitted Scotland could not have done much more after watching them suffer a 2-0 home defeat to Belgium.
Last Updated: 07/09/13 6:02pm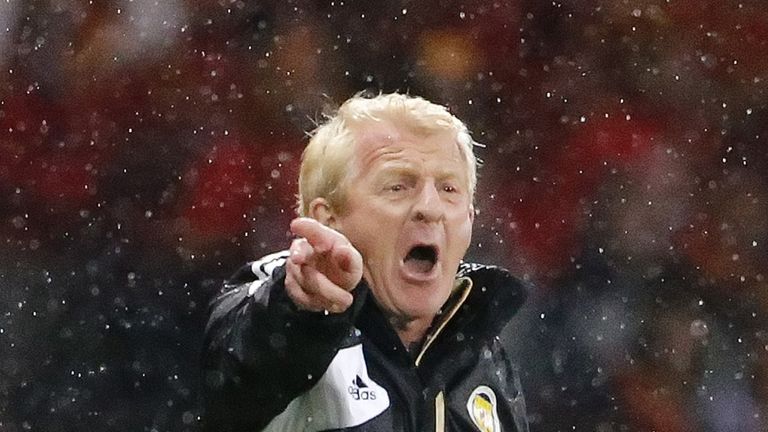 Steven Defour and Kevin Mirallas were both on target for Marc Wilmots' side, who moved to within a point of qualifying for next summer's World Cup finals in Brazil.
And although Strachan saw his side defeated, he felt they were not disgraced by the star-studded visitors.
"It was a crying shame they scored the second goal because we put so much into it," he told Sky Sports 3. "There were five, six, seven players who I couldn't have asked any more of.
"We came back, but they're the best team we've played since I've been the manager. They were magnificent. It's not easy, it was like a heavyweight boxer fighting a flyweight. They kept coming back for more punches and it's not easy."
Asked what he felt was the difference between the sides, he said: "Speed, height, strength. That's the thing that they've got which we've not got. Their heart is not as big as ours though. Their work rate is not as good as ours.
"When you come against world-class players, you have a real problem. We might have passed the ball better at times, but sometimes that's football."