Scotland: Gordon Strachan admant his side must up their game in 2014
Gordon Strachan claims Scotland must continue to up their game if they are to maintain the recent improvement.
Last Updated: 19/02/14 6:19pm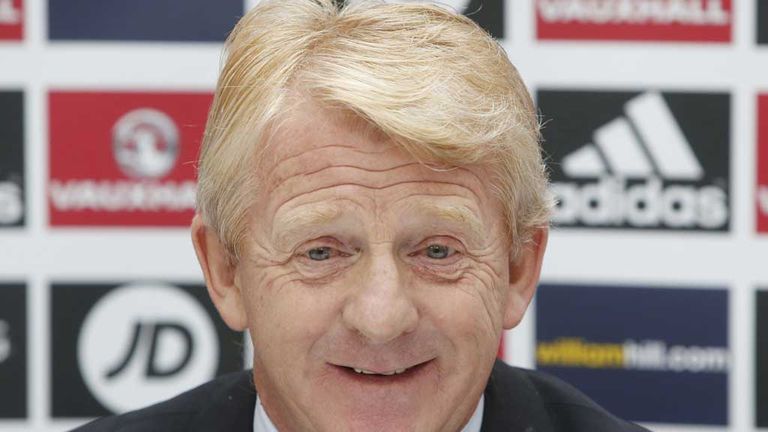 Since June, Scotland have won four matches - three away from home - including a World Cup double header against Croatia, but Strachan is adamant a further step up will be required to mix it with the continent's elite in France in two years' time.
The draw for the group stages will take place in Nice on February 23 and the Scots' chances of qualification has been boosted with the number of teams taking part in the finals increased from 16 to 24.
But a cautious Strachan, whose side's first match of 2014 is a friendly against Poland in Warsaw on March 5, said: "We have been better recently but we will have to get better again to qualify.
"I know that. We can't just say we are winning games now and we're feeling OK about ourselves.
"We gave England and Belgium a right good game but we lost both games and we need to get better than that."
On dealing with the expectation of a nation, a year on from his appointment Strachan admits he is still surprised by the effect positive results have on the country's followers.
"One thing that surprised me is how happy you can make a nation with a result," he said.
"That surprised me. I thought I had an idea of what it was like but I have got to grips with it now.
"It's amazing. The first couple of games I thought, 'Do I really want to be doing this again?' because life's good at the moment.
"But once you get a couple of results you think, 'This is right'."